Featured Artist: Eva Salvatierra
Meet Eva Salvatierra: a Palo Alto High School sophomore ready to take on the world with her poetry and art.
Living in such a fast-paced era, we can often lose ourselves amidst the chaos of our everyday lives. Poetry, however, can help slow down the frenetic tempo of life; it serves as a creative outlet, allowing people to express themselves and share their experiences with an appreciative audience. For Paly sophomore Eva Salvatierra, poetry encourages her to process her thoughts and emotions.
"I was nine when I first wrote what I felt was my authentic poem, one that didn't stem from any school assignment," Salvatierra said. "It dove deeper into the processing of my grief and anxiety from the loss of my father."
It wasn't until the summer before Salvatierra's eighth-grade year that poetry became a true calling for her.
"A huge turning point not only in my life but for my writing was sexual harassment I encountered at my summer camp," Salvatierra said. "Poetry was an anchor for me to cope with that occurrence."
During times of hardship, poetry became a coping mechanism and a safety boat where she could encapsulate and organize all of her thoughts and anxieties. From there, Salvatierra began using poetry as a creative outlet and turned her emotions into lilted text on pages upon pages.
The main purpose of her poems is to bring awareness to certain subjects that are sometimes neglected. By shedding light on these topics and writing her raw emotions, Salvatierra helps not only herself but also others who are going through similar situations.
"The urge to write a poem can be overwhelming," Salvatierra said. "It usually stems from a buildup of emotions and stimulation from my environment."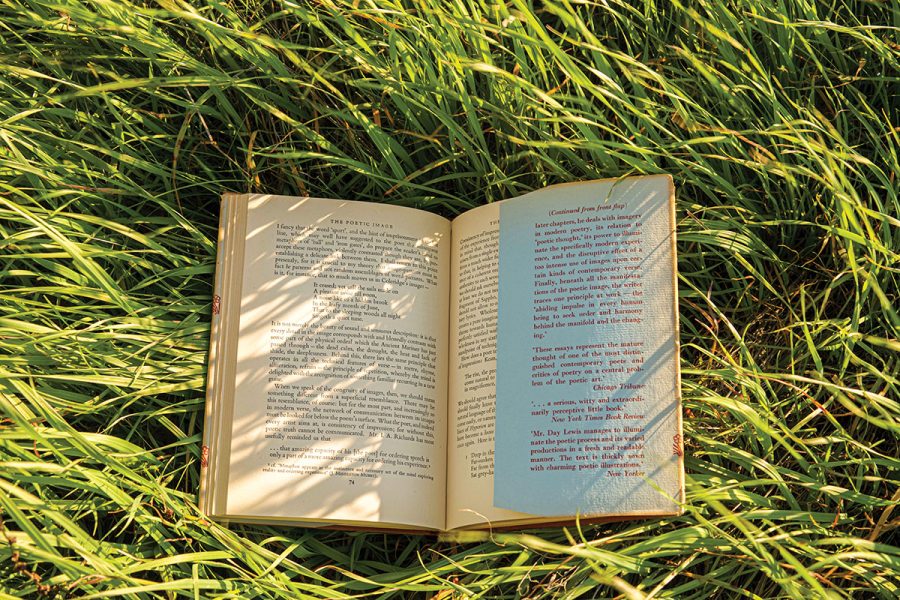 Her love for writing lyrical pieces spurred from activities that she enjoyed during her childhood, drew her to this artform. "Growing up, I would fill notebooks with sketches and stories that turned into chapter books," Salvatierra said. "You also never saw me without a book, and honestly to this day I feel naked if I'm not carrying one around somewhere."
Due to her synesthesia, which allows her to attribute objects such as numbers or words with certain colors or textures, she believes it contributes to the sensitivity perceived through her poetry.
"There was this definitive sense of relief, pride and rhythm to the writing that I immediately fell in love with," Salvatierra said.
Poetry serves as a reflection of self-growth for Salvatierra. When she initially started writing poetry, she wrote in the perspective of fictional characters she dreamt of or created in her imagination.
As the years passed, however, she began writing from her own perspective. Just like a time capsule, poetry enables Salvatierra to look back on the trials and tribulations that she has overcome.
Although Salvatierra's poems provide a moment for her to consolidate her thoughts and emotions, she wants to share her experiences with others who can relate to her pieces.
"My poetry always begins within myself," Salvatierra said. "My only goal is for the reader, whoever that is, to feel moved, understood and feel as though their mind has been exercised to empathize and view the world with more depth than before."
Inspired by the everyday human interactions that she experiences or observes, Salvatierra's poetry evokes feelings of connection.
A few poets that Salvatierra looks up to include Neil Hilborn, Leonard Cohen and Rupi Kaur; each of them bring a new awareness into society, which Salvatierra often reflects on in her poems.
"Activism and awareness for many causes is something I hold close to my heart," Salvatierra said. "I want to use my story to create bridges and create art that moves people and motivates them and opens their eyes."