Old Trades in a New World
Where do traditional vocations stand in a rapidly digitizing world?
When thinking of pastimes or potential careers, the first things that often come to mind are social media, music, film, and of course, computer science. Here in the heart of Silicon Valley, the residents are no strangers to technological innovation. Communication and social life have been moving into the digital world and that transition has only sped up with the advent of media conglomerates.
But, with a pandemic driving us towards increasingly digital means of social interaction and work, it is also important to revisit the value of traditional, hands-on trades.
A space to create
Sofia Little, a junior at Gunn, stumbled upon the MakeX classrooms by accident when she was wandering around the Cubberley Community Center. An avid woodworker, she was immediately drawn to the creative freedom and abundance of free resources.
MakeX Palo Alto is a local makerspace dedicated to providing students of all backgrounds with the resources to learn hands-on trades. Founded by local high school students in 2012, MakeX is committed to fostering an exploratory, supportive environment to create.
"
Being hands-on and tinkering with something, trying to get it to work, has value that can't be found digitally."
— Sofia Little
Currently one of the teen mentors, Little loves helping others learn how to use the tools as well as witnessing the creative potential of her fellow students. She is especially impressed by the middle schoolers. "They are little geniuses and it's so mind boggling," Little said.
Little does not shy away from getting her hands dirty in the woodworking process and relishes in the pride she feels upon completing a new project. "Being hands-on and tinkering with something, trying to get it to work, has value that can't be found digitally," Little said.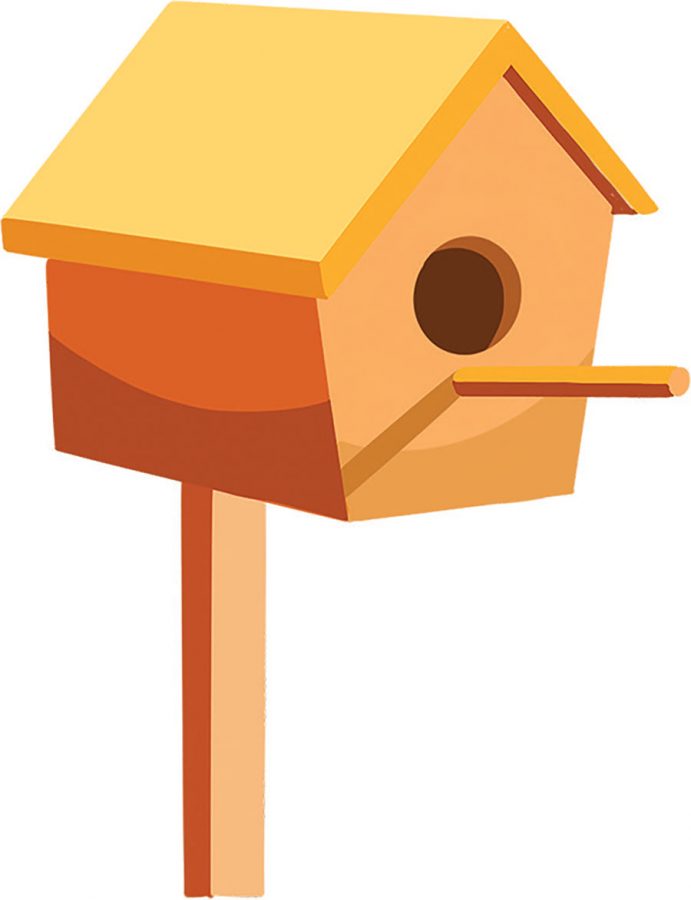 MakeX was closed at the beginning of the year, but reopened during the summer with increased health safety precautions. Despite the risk it poses, the pandemic has also opened up more time and opportunities for people to work with their hands. With COVID-19 driving life online, students have been engaging in non-digital activities to escape from the constant Zoom calls and online assignments.
These activities not only serve as a welcome break from the screens, but also as a fun educational experience. "It taught me to be patient, do your work and not give up, and only then will you be able to reach your goal," Little said.
Little's wish is for MakeX to expand to people from more diverse interests. "I hope that people from more artistic or humanities sides can come here and create something they want instead of just people in engineering or STEM," she said.
Little believes that there are more places like MakeX in the world. "If you're worried about not making it or not being supported, you're wrong," Little said. "There are so many people [who share your interests], you just have to find [your community]."
Overcoming obstacles
With COVID-19 keeping people indoors, people have been rummaging through their closets and drawers for old items to alter or revamp.
According to Jacquie Knott, the owner of Jacquie's Sew and Sew, in times of economic downturn, people tend to work with what they already have.
Knott has been in the custom sewing and alteration business for over forty years, and has weathered many economic recessions. Surrounded by large corporations like Apple and Facebook, she and other low-tech local businesses have had a harder time adapting.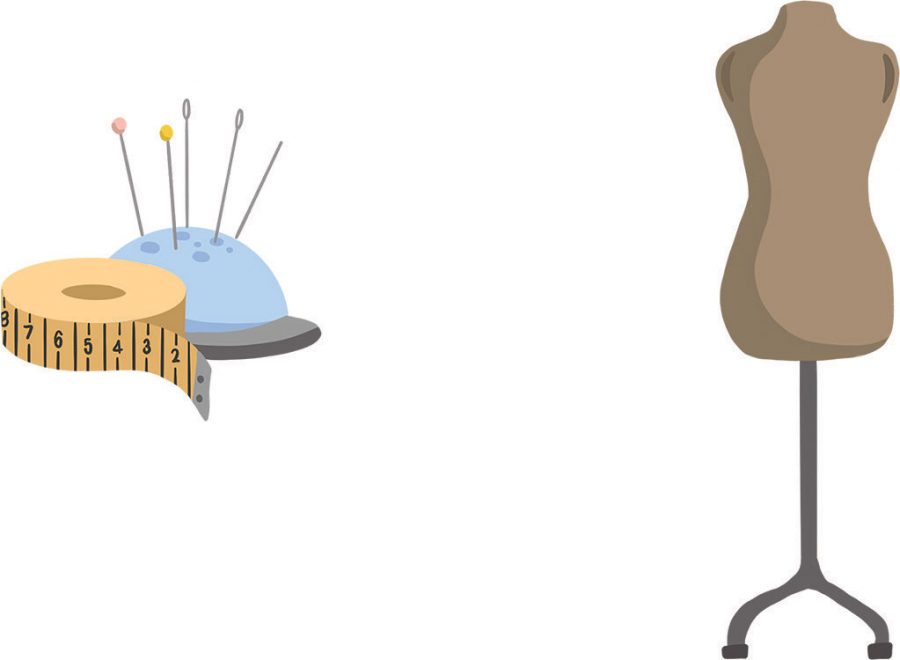 "People have gotten younger, … and their needs have changed," Knott said. "Women that used to work for Intel and Hewlett Packard, [now work for] Google and Facebook."
The pandemic has brought in a whole new wave of problems. Her business relies on customer interaction, but the shelter-in-place order has negatively affected her operations. "I'm functioning at 30 to 50 percent of normal numbers," Knott said. "Only in the past couple of weeks have I felt like it's really opened up a little more."
Strong interpersonal relationships, compassion and understanding is crucial to businesses like Knott's, especially amidst all the uncertainty. On her end, she is doing her best to accommodate her staff and clients—once even sitting on the ground outside to fit a customer.
"
It may not be the most glamorous or high-paying, but if it satisfies your heart, you can stand back and feel pride in a job well done."
— Jacquie Knott
Knott's practical approach and experience in business has served her well. "Although sometimes I feel sort of at the bottom of the barrel here in Silicon Valley, I've also done very well for myself," Knott said.
Knott encourages young people who are interested in more traditional crafts to pursue them. "It may not be the most glamorous or high-paying, but if it satisfies your heart, you can stand back and feel pride in a job well done," she said. "That's the heart and soul of a human being."
Just a hobby
Whether for school, work, or communication, people spend a large portion of their lives on computers and smartphones. Technology has embedded itself in our homes and everyday life, and is now one of the most lucrative and sought-after career fields.
For many, handicrafts reside more in their personal lives rather than their career. "I have an MBA, I've worked in tech, I've taught," said Beth Wegbreit, a 74-year-old local quilter. "But [quilting] is what I love to do."
Wegbreit's entire family is heavily involved in the tech industry. She understands that the digital age has created an environment that is in stark contrast to the world she grew up in. When she was in high school, she was required to take home economics classes. Today, computer science is a popular class. "Your generation has to know so much more than my generation did," she said. "[Traditional crafts] are important, but you can't make money doing them."
She started quilting at a young age, and grew up seeing her grandmother's embroidery and her father's Early American lighting fixtures. Although her children do not share the same inclination, crafting is in Wegbreit's blood. It relaxes her and helps take her mind off anything technology-related.
Making quilts and sewing clothes also brings Wegbreit closer to her family. She has made blankets, stuffed animals, and costumes for her grandchildren in past years, and doesn't plan on stopping anytime soon.
"I just hope my children and my grandchildren will enjoy the things I create," she said. It's not a career, it's a love."
From students to shop owners to grandparents, traditional trades and crafts transcends both age and occupation. The act of creating something by hand is a fulfilling process that can never be replaced by a digital counterpart.
"Without the baker, we can't buy a fabulous loaf of bread. Without an alteration shop, you can't get your jeans hemmed or your sleeves shortened," Knott said. "It's this kind of thing that's going to keep our world real."
In their words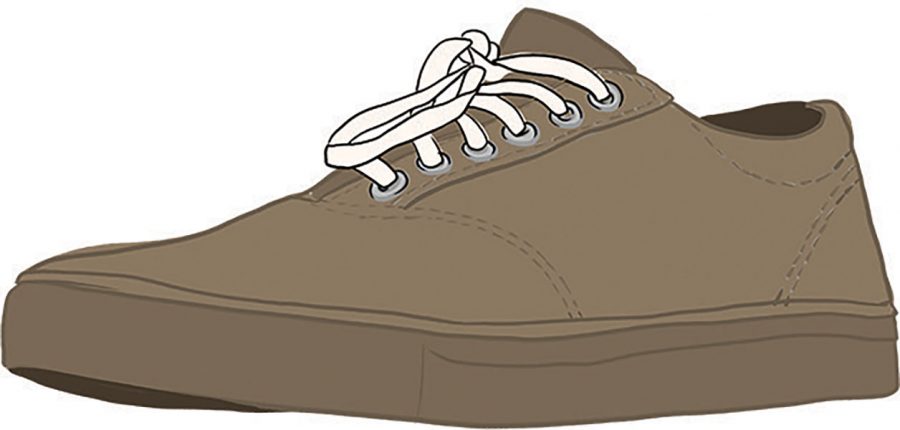 Dan Tan, Menlo School senior. Shoe-making.
"It's incredibly important to have some offshoot hobby so you aren't holed up doing the same thing all the time. And for me, creative outlets are important, so naturally these two beliefs intertwined to get me into shoemaking."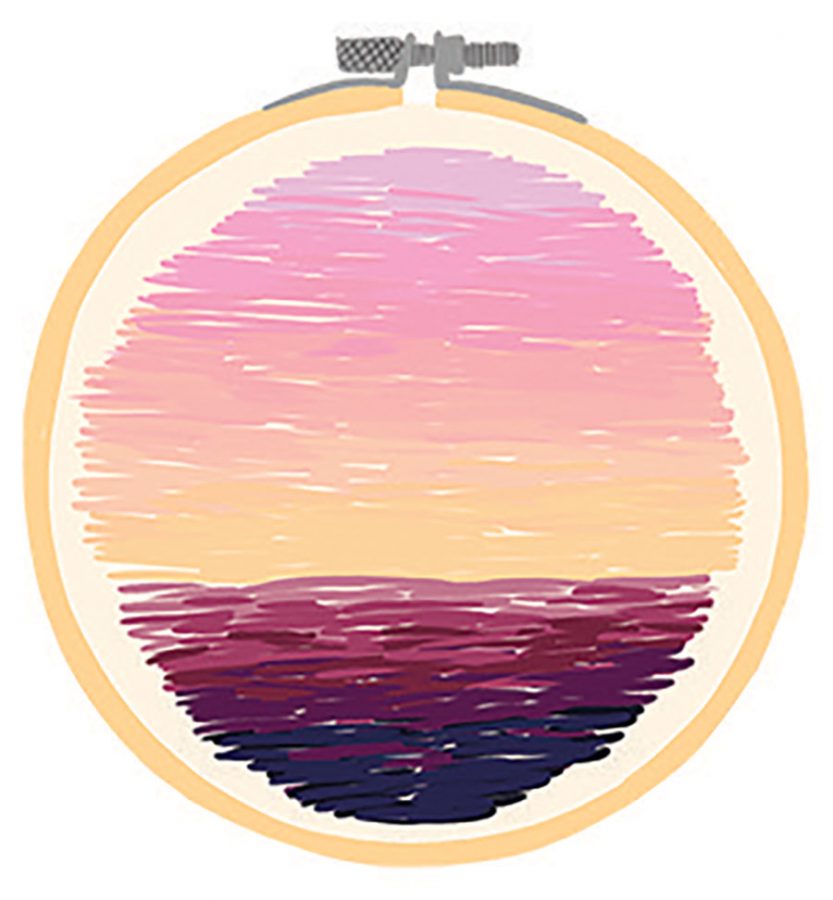 Elise Adamson, Paly senior. Embroidery.
"I love working on art that I can feel. I also like how the imagery has more weight to it because people can see it takes a long time to make.
About the Writers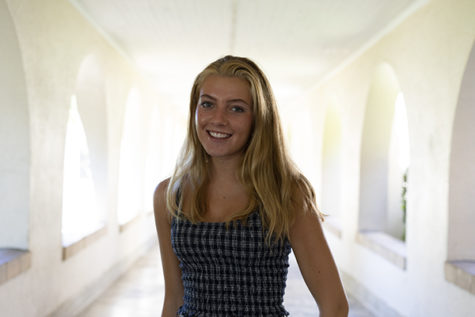 Bridget Packer, Business Manager
2019-2020 - Staff Writer

2020-2021 - Business Manager

Hear more about me!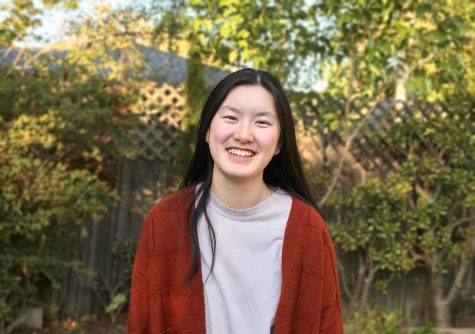 Emily Cheng, Staff Writer
2020-2021 - Staff Writer

Hear more about me!