Senior Profiles
Featuring a collection of seniors who plan to pursue creative majors in college.
Aaron Kim
How do you push yourself creatively?
"I try to be as attentive and observant as I can because the more I take in daily, the more inspiration I'll have to create. I developed a routine this year where I take my sketchbook with me to Backyard Brew on California Avenue every weekend. There are always friendly people talking and nice music playing, which I enjoy, and I feel like the overall environment is conducive to creativity."
---
Joey Edmonds
What is a game design of an app that you use or have seen that you really admire?
"I have a particular love for open world games and sandbox games like Minecraft, Genshin Impact, and Legend of Zelda: Breath of the Wild, but I also can really admire classic games and side scrollers like Mario, Cuphead, Megaman."
---
Zoe McCrea
How would you characterize this year's experience compared to previous years?
"I honestly enjoyed this year in theatre because I felt like I could spend a lot more time working on my skills. Although online shows were very stressful and difficult to put together it was very rewarding. It was something I never knew that I could do but I'm really glad I have as a skill now! I felt like being online I was more dedicated to my roles and put way more energy into the shows."
---
Akash Ganguly
Have you ever had an absolute disaster while performing?
"On the first full moon of July, we have to perform a solo to show appreciation. One time, I completely blanked out and played the same piece 4 times. A lot of the crowd was made up of non-tabla players, so I was able to mask it, but my teacher definitely realized. I still get embarrassed thinking about it."
---
Declan Greicius
What is your favorite art piece?
"One of my favorite art projects was making a poster for my old band, OBTBTB. I drew the poster on a piece of printer paper during Ms. Park's humanities class, and my band mates and I went to FedEx Office and printed out 300 copies for about $50. We then handed them out at school to promote one of our upcoming performances. It was a very on-the-fly experience that we totally had to improvise and self-finance."
---
Emma Wu
Have you ever had an absolute disaster while creating your art?
"I've gone to sporting events and thought my photos were amazing only to find out there was lens shake or I missed the decisive moment because I was too slow. However, sometimes I can take those really bad photos and make them into something new on photoshop or come to understand a new style or aesthetic."
About the Writers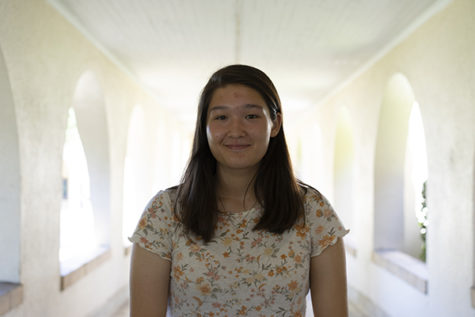 Kimi Lillios, Editor-In-Chief
2018-2019 - Staff Writer

2019-2020 - Managing Editor

2020-2021 - Editor-in-Chief

Hear more about me!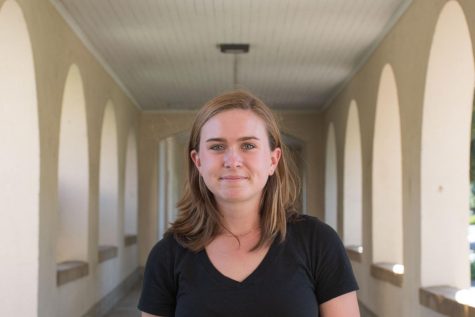 Casey Walters, Staff Writer





2020-2021 - Staff Writer
2021-2022 - Staff Writer
I joined C Mag to meet new people. I enjoy doing art, hiking, and horseback riding in my...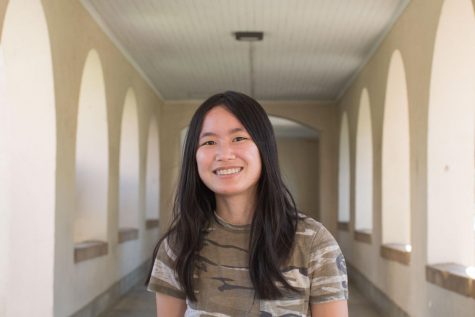 Caitlyn Oda, Staff Writer
2021 - 2022 - Staff Writer

C mag is a really fun environment and I joined the publication to meet new people. My favorite part is working on a story...