Rain, Rain, Go Away
The impacts of drought-filled childhoods on Paly students' relationships with rain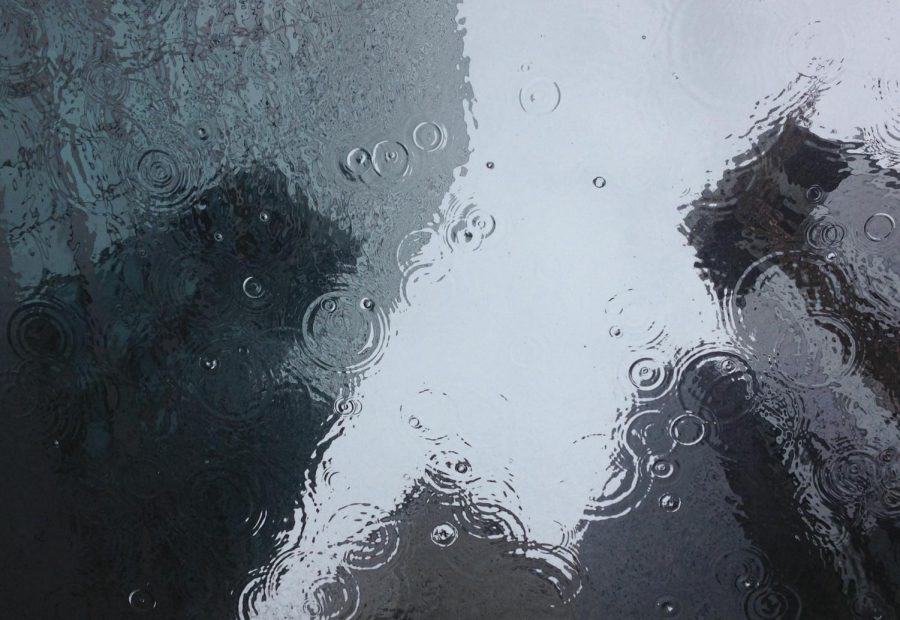 Rain, rain, go away… a nursery rhyme we all heard growing up. But as time passes, we seem to be yearning for rain more and more. In fact, due to California's persistent and worsening droughts, rainy days have become increasingly scarce throughout younger generations' lifetimes.
With recent atmospheric rivers hitting Palo Alto, many students have been reminiscing about their appreciation for rain which stemmed from their drought-stricken city. While that is a common phenomenon here, in many other parts of the world rain is not something so special.
Droughts are a natural effect of California's Semi-arid climate. While it is common for them to come and go, climate change and other factors such as an increase in the El Nino/La Nina cycle (ENSO) have caused droughts to be more frequent and more distressing.
"We happen to be in the middle of one [a drought] now," Paly AP Environmental Science teacher Nicole Loomis said.
The last two years have been California's driest since the 1970s, according to Mercury News. These droughts lead to many adverse effects, from worsening wildfires to depleted aquifers to, more obviously, less rain.
Loomis recalls how the rain patterns have changed over the years due to the increase in ENSO that disrupts worldwide weather patterns. "It would start raining in December, and it would keep raining pretty much everyday or every other day through April," Loomis said. "And now, 20 plus years later, it doesn't do that anymore."
Growing up in Palo Alto throughout some of the worst droughts California has ever faced, Paly students have been raised to conserve water at every opportunity. From taking shorter showers to letting our grassy green lawns die, droughts have been ingrained into our habits.
"For my kids who have actually grown up here, they definitely do things like turn off the water while they brush their teeth or while they wash dishes," Loomis said.
Aanavi Runge, a former Palo Alto resident who moved to the Seattle area, recalls a difference in her mindset around water usage when she stopped living through droughts. "When I moved to Seattle I never felt guilty about taking a long shower or thinking about all the water that I was using," Runge said.
Loomis, born and raised in New England, echoes how this water-conservation phenomenon is very unique to this area. "I moved out here for grad school, and suddenly, water quantity was a problem," Loomis said. "That was the first time in my life that I ever even had to think about how much water I was using."
"
That was the first time in my life that I ever even had to think about how much water I was using. "
— Nicole Loomis
Additionally, Loomis notes that Califonia's drought culture establishes customs for its residents that last a lifetime. "Certainly growing up in California shapes their habits, and they take those habits with them, even if they leave California," Loomis said.
Besides Palo Alto's culture around conserving water, Runge noticed how the lack of rain in Palo Alto allowed for many more modes of transportation than in a rainier place like Seattle.
"A lot more people walk, bike, skateboard, rollerblade—whatever you want to call it—in Palo Alto," Runge said. "In Seattle, there's not that much of a culture of taking any other transportation to school besides the bus or a car."
Meanwhile, in mainstream culture, rain is often portrayed as a sad and gloomy event. To some California natives such as junior Anna Wingard, this narrative is the opposite of the truth. "Rain is my happy weather," Wingard said. "It makes me feel like I can relax."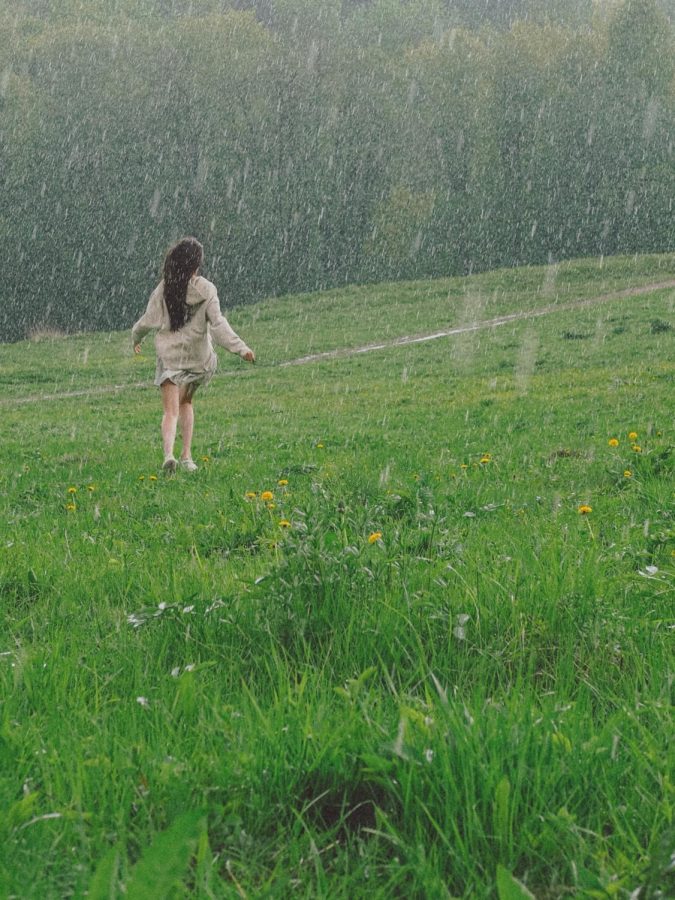 "
Rain is my happy weather, it makes me feel like I can relax. "
— Anna Wingard
The rain represents something very special to many Paly students, a chance to reconnect and relax. "The sound and smell of rain makes me feel at peace and connected to nature," Junior Evie Barclay said. "I like to think nature is rinsing out the old and dirty."
As much as many Paly students love the rain, we sometimes fail to consider the negative impacts it could have if it fell regularly. Seasonal affective disorder (SAD), commonly known as seasonal depression, is a type of depression linked to lack of sunlight due to changes in seasons.
"When I was living in Palo Alto, I had no mental health issues whatsoever. And as soon as I moved to Seattle, I suddenly was struggling with mental health issues," Runge said. "I had previously thought I was totally fine, totally neurotypical. Come to find out that I am—and most people are—very heavily affected by their environment."
"
Come to find out that I am- and most people are- very heavily affected by their environment."
— Aanavi Runge
Rain culture in California is fundamentally built on the fact that it is not something that can be taken for granted.
"I don't think anybody has ever wished for rain in Seattle," Runge said. According to The Weather Channel, Seattle experiences an average of 152 rainy days per year, whereas Palo Alto experiences just 63 days per year.
In Palo Alto and California as a whole, we do wish for rain. Whether students love the rain or hate it, they have certainly gained a unique relationship with it. We all have learned to respect the increasing scarcity of it as a source of a precious resource, vital to our survival.
Featured Image Credit: Viktorya Sergeeva