Is It All About the Music?
With constant advancements through the addition of outside attractions, the music festival industry has recently gained rapid attention from the public. But does this mean that these events are straying away from their original roots and drifting towards becoming a marketed experience that solely aims to make a profit?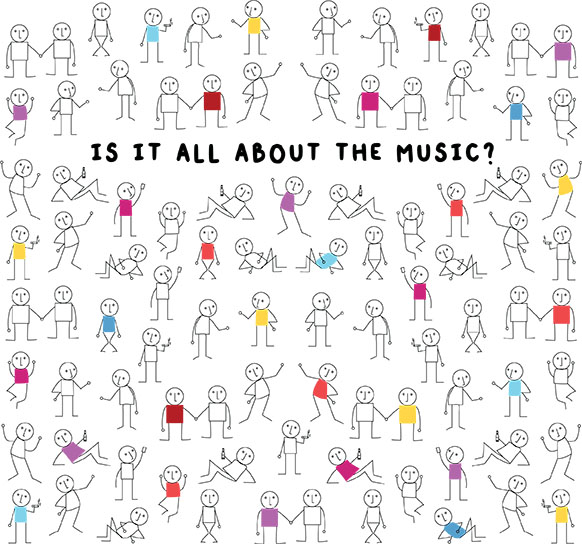 A metal fence is all that separates the artist onstage from the jam-packed crowd roaring lyrics at the top of their lungs and bouncing along to the vibrations of the music. As the night intensifies and various performers take to the stage, the pulsating ground continues to shake, and the great buzz of energy fails to die down. With the industry endlessly progressing, crowds get bigger, energy stronger and the experience grander each year. As the variety of outside attractions escalate, these annual events become more than just a concert, transforming into a surreal, overall experience.
The number of popularized music festivals has been on the rise over the past few years, each showcasing distinct music genres. Along with the music, individual festivals have gone all out— incorporating everything from carnival rides to trendy food vendors to build their very specific brands, setting each festival apart from the rest and causing a spike in concert-goers. Generally, the aesthetic seems to overpower the draw of the lineup when it comes to driving many fans to these events. Rushing to specific music festivals solely because of the name, people travel across the world just to be able to say they attended and to gain attention through posting on social media.
While festivals used to solely focus on the music and bringing people together, the driving factors are now heavily leaning on the marketable profits that come out of these weekend-long events. Not only is the chance to talk about their concert experience a motivation for people to drop hundreds of dollars on tickets to attend, but the opportunity to take "Instagram-worthy" pictures is also a driving factor for influencers and visitors alike. With the rise of technology and increasing carnival standards, the artists only contribute a piece of the overarching music event.
"It's just much more saturated now than it used to be, I feel like there are different motives nowadays," Marina Buendia, junior at Palo Alto High School, said. "A lot of it is motivation for profit and jamming as many people as you can, and as many artists as you can so more people will go. [Before, it] wasn't all about rushing to the front and being in the front so you can say you were in the front."
Unlike some who would rather go for the experience, Buendia believes that the festival's lineup is just as important. Last year, Buendia attended "Camp Flog Gnaw Carnival," a popularized music festival that features various rides, carnival games, food vendors and artists. Its popularity primarily drew from the fan base of Tyler, the Creator, its host, but has quickly expanded to other music lovers. "I went because everyone in the lineup was someone I listened to, so my plan was to go to every stage," Buendia said. "It was way more than just a concert; it was about the experience."
As a stark contrast to the well known music festivals that attract hundreds of screaming fans, many local shows have been formed with the same roots that more popular festivals were also once based around. In the hopes of establishing a biannual concert, Buendia's band, Metro, created Paradox — a show that allows for close connections between the performers and audience. "We play a lot of gigs that are similar [to Paradox], like DIY shows, and we wanted to have our own [show]," Buendia said. "The point [of Paradox] was to bring people [together]." Having played with other Bay Area bands during various events, Metro extended the invitation to those local groups, establishing a close community vibe among the performers. This close bond not only affected the musicians, but also expanded to the audience members through the comfortable atmosphere the show was held in, reiterating the concert's founding goals.
Just like the music itself, every music festival is unique; the stories behind their foundations have their own meaning and symbolism. "Blackfest," which takes place at Stanford University in early May, began with the intent of showcasing black music and culture to the rest of the community on campus. Started by Stanford's Black Family Gathering Committee and comprised of food, clothing and accessory stalls, it has been promoting the exchange of social customs and cultures for over 15 years. However, the most notable aspect of "Blackfest" is the student and recording artist performances that make up the concert portion of the fair. "Blackfest" is one of the few festivals that highlights a combination of culture and education with the help of music, its popularity drawing from mostly from a Palo Altan crowd. Its non-musical attractions have also contributed to these original cultural roots, but there is no telling of what else the festival will include in upcoming years in terms of other activities and interests.
Music festivals are becoming significantly established and well-attended events for both music enthusiasts and carnival lovers alike with a growing combination of artists and attractions. While these events have an increasing number of entertainment attractions every year, the roots of these various festivals will always trace back to fans' love of music.
About the Writers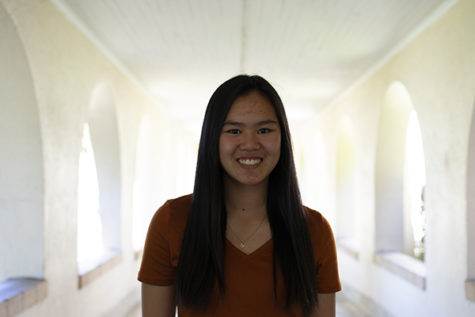 Kailee Correll, Copy Editor

When deciding which publication she wanted to join, junior Kailee Correll believes that C Mag seemed like the perfect fit because of its amazing designs,...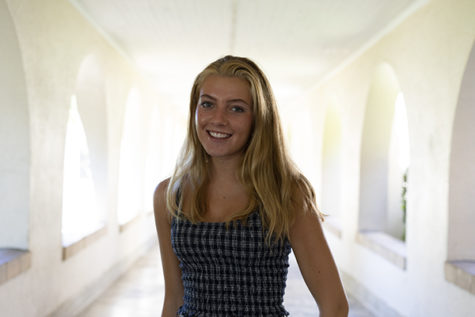 Bridget Packer, Business Manager
2019-2020 - Staff Writer

2020-2021 - Business Manager

Hear more about me!