Coffee Critique
Taste testing local favorites at Palo Alto cafes.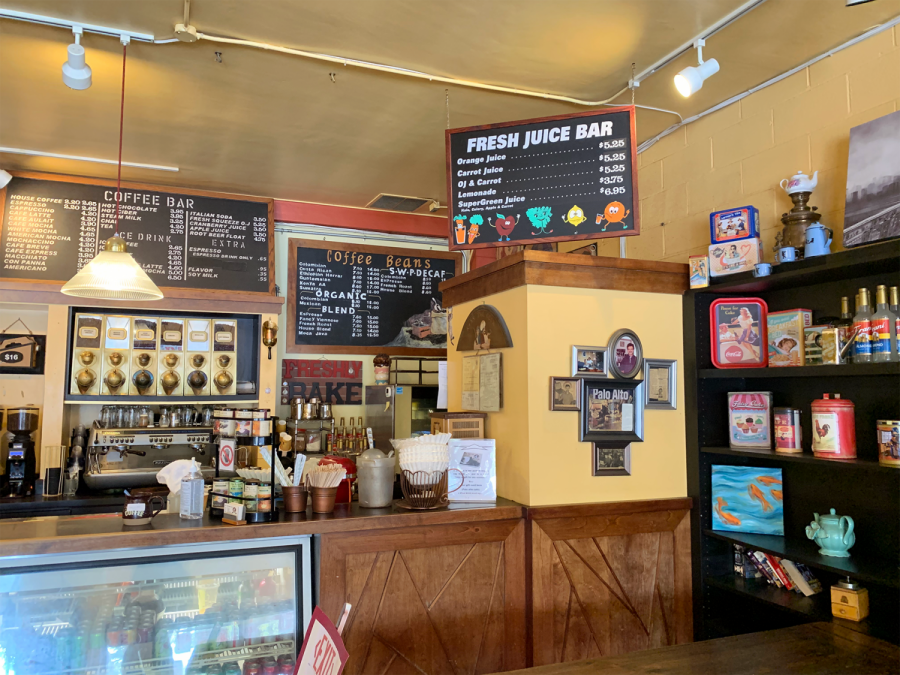 Palo Alto Cafe – Family owned cafe in midtown Palo Alto.
The Mexican Mocha is a chocolatey coffee with a dash of cinnamon and spice. This drink is a dream for people with a sweet tooth, with creamy chocolate and cinnamon, to give it a kick.
With a variety of coffees and sandwiches to choose from, this cafe is the perfect place to grab a bite to eat and refuel.
---
Backyard Brew – A funky cafe tucked away in a small alley on California Avenue.
The specialty Nutella Chocolate drink is just as heavenly as it sounds. The creamy taste of hazelnut enhances the chocolatey beverage and captures the essence of a delicious spoonful of Nutella.
The tents and garden aesthetic of the cafe solidifies the casual and friendly atmosphere. It is an immersive outdoor escape from the bustling street 100 steps away.
---
Printers Cafe – A contemporary cafe on the edge of California Avenue.
The mocha is a light rendition of the classic drink. Not too chocolatey and not too sweet, it fully captures the delicate blend of earthy coffee and rich chocolate.
This cafe feels very refined, with a modern interior and a relaxed ambience.
---
Cafe Venetia – An Italian style cafe in downtown Palo Alto.
The pictured drink is a Marocchino, a strong Italian coffee blanketed with chocolate shavings that melt over the hot coffee. This drink is the perfect balance of sweet and nutty.
This European style cafe will transport you to Italy with soft lighting and images of Venice hung on the walls. This is the perfect place to step outside, grab a table and enjoy the company of others while sipping on a hot drink.