Musical Memories
Everyone has a song they associate with their favorite memory, adding to how they view the world.
3
MIN READ
Hot and Cold by Katy Perry
"When this song came out, I lived in Chicago and I was about six. I looked up to my neighbor as a role model, despite the fact that she was only a year older than me. Once when I went to her house, she played 'Hot and Cold' by Katy Perry while we were playing. Of course, since I admired her so much, I decided that if she knew all the words, I would too. My most memorable moment was when we danced on my living room coffee table."
— Kirtana Romfh, 2022
On My Mind by Kalai
"This song makes me think of my family and our fun memories together. Whenever I hear the song, it makes me think of the slideshows my dad makes every Christmas for our family."
—Eliza Gaither, 2024
What a Wonderful World by Louis Armstrong
"We sang this song during my last year in New York in the spring show. It was very sad because we moved to California the following week. I associate this song with my last memory of New York."
—Anaya Bhatt, 2022
Pursuit of Happiness by Kid Cudi
"I remember biking around downtown late at night and getting dinner with some of my friends. I was listening to this song on full volume having a great time. This memory is super positive and I think about it every time I listen to this amazing song."
—Oliver Marburg, 2023
After sending out a survey to an abundance of PALY students, here is a playlist with a collection of songs that are meaningful to someone.
Diamonds by Rihanna
"I listened to this all the time on a trip to Hawaii with my family, and I remember listening to it on full blast in a blue convertible we rented. I don't remember exactly how old I was, probably around 8 or 9. This moment was special because I love Hawaii, and it was a time when I was with my whole family. We were all together having fun, singing to music in a convertible. It just felt super cool to me especially as a younger kid."
—Sophie Pardehpoosh, 2022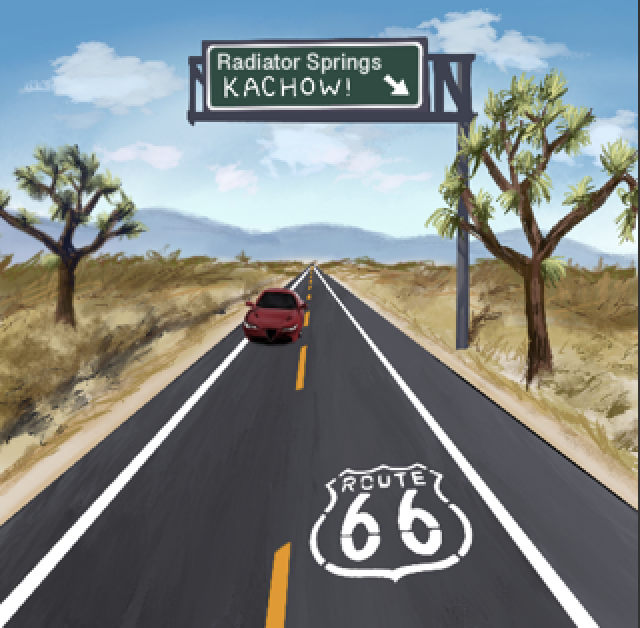 Life is a Highway by Rascal Flatts
"I associate 'Life is a Highway' by Rascal Flatts with road trips of course and the highlights of many vacations. I have always been a big fan of the Cars movies which most people recognize the song from. I remember driving to Arizona at age eight on route 66 listening to the song thinking to myself that I was exactly like Lightning McQueen. I was screaming "I am speed" at all cars on the road, showing them my Kachow."
—Benny McShea, 2021
No Problem by Chance the Rapper
I'd say that a song that brings back a lot of memories is No Problem by Chance the Rapper. It brings me back to 7th grade after school. On a hot day, I'd plug my earbuds in and listen to this song on repeat. It reminded me of just a happy and stress-free feeling.
—Grayden Doerr, 2023
Africa by Toto
"This song reminds me to add a little joy and excitement into my life. Once I was driving home with my dad and he suddenly opened all the windows in the car and blasted it. It was really fun and it's a moment I wish I could relive over and over again."
—Audrey Teo, 2022