C Mag Recommends: Safe Outdoor Bay Area Day Trips
It can feel nice to get out of the house during the pandemic as long as you are being safe! Here are some safe day trip ideas not far from home.
Approaching one year of staying at home and doing school online, it can feel nice to get out of the house. While we recommend going on masked walks in your community, some people feel the need to go beyond their neighborhood. These are eight COVID-19 safe outdoor day trip ideas that we recommend if you cannot stand to stay at home any longer. Please wear a mask, stay socially distanced at all times, stay home if you feel at all sick, and follow all other safety precautions required at these locations.
Visit Baker Beach in San Francisco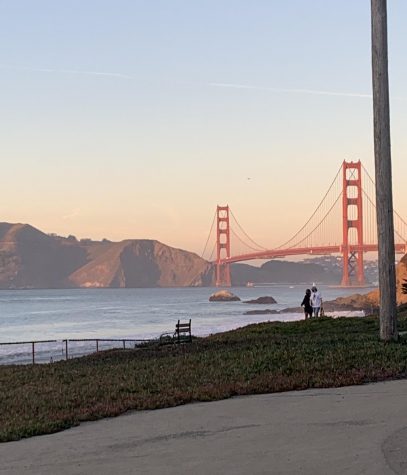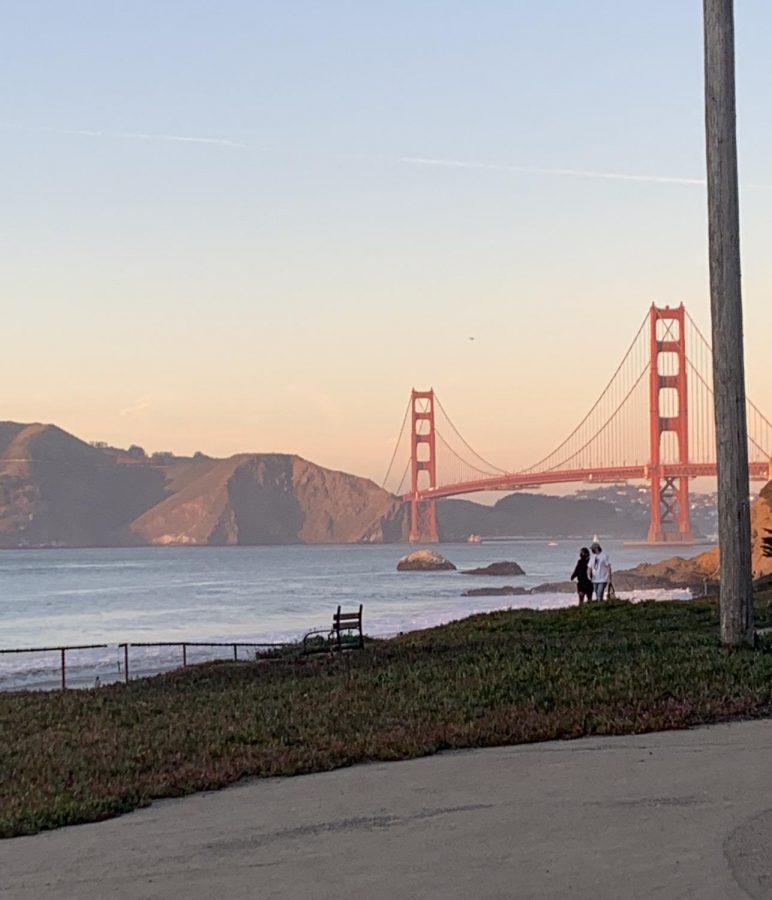 The beach has a beautiful view of the Pacific Ocean and the Golden Gate Bridge. It is open to the public 24 hours a day. Dogs are welcome. The parking lot closes one hour after sunset, but there is street parking available for free, though it requires more walking.
Visit the Botanical Gardens in San Francisco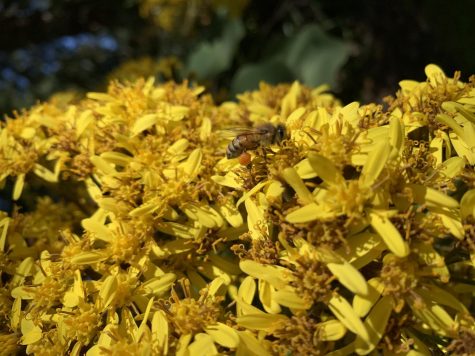 The Botanical Gardens open at 7:30 am every day. The last entrance is 5 pm through March 13th and 6 pm beginning March 14th. Tickets can be purchased at the gates or ahead of time on their website. Tickets are $7 for youth (12-17), $12 for adults on weekends, and $9 for adults on weekdays. Masks and social distancing are required.
Check out the Sutro Baths in San Francisco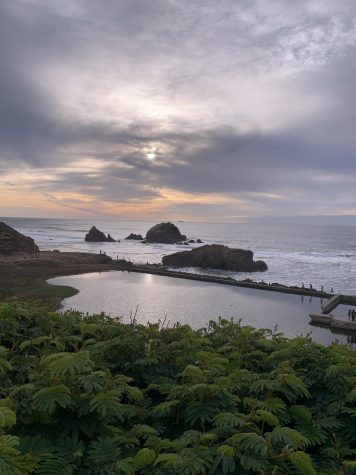 These ruins of a public saltwater swimming pool are near the Cliff House. The Sutro Baths are entirely outdoors and there is plenty of space for social distancing. The sunset view of the water is beautiful and the Sutro Baths are open to the public 24 hours a day. There is street parking and a parking lot. It does require a downhill walk to the baths from the parking lot.
Take a trip to The Japanese Tea Gardens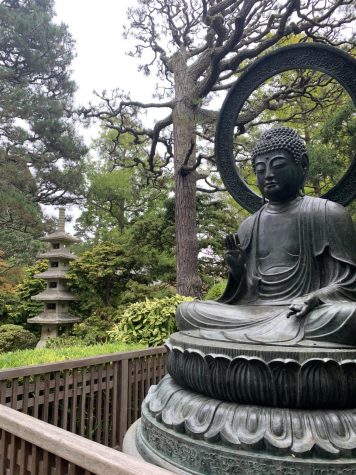 The gardens are completely outside, and COVID-19 precautions are in place. Masks are required, social distancing is enforced, the path is only one-way, and there is a limited capacity. The Tea Gardens are open from 9 am to 4:45 pm through the end of February and open until 5:45 pm beginning March 1st. No pets are allowed in the Tea Garden. Youth admission (12-17) is $7 a ticket, and adult admission is $12. You can purchase tickets ahead of time online or at the gates. Because there is limited capacity, there may be a line to buy tickets in person.
Head to Poplar Beach in Half Moon Bay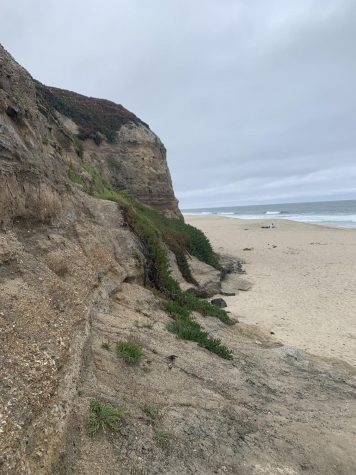 There is plenty of space for social distancing. Masks must be worn at the parking lot kiosk. Masks are also required by the state when you cannot remain six feet apart. Poplar Beach is open from dusk to dawn, and the parking gates close at 8 pm. The beach is dog-friendly. Parking is $10 per day in the lot, but there is limited free neighborhood parking a short walk away.
Entwined at Peacock Meadow is a fun San Francisco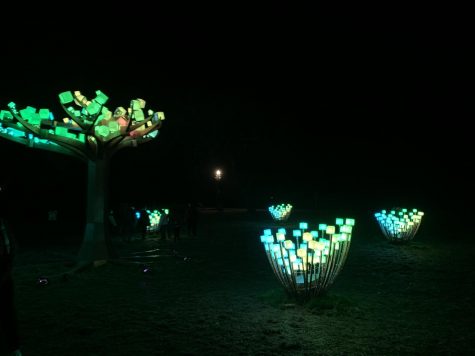 Entwined at Peacock Meadow is a fun San Francisco outdoor pop-up exhibit. It is a meadow of light-up sculptural trees that change color. Visit Peacock Meadow after sunset until March 1st to get the best view of the lights. The lights turn off at 8:30 pm every night. Social distancing and masks are required in the park exhibit.
Muir Woods National Monument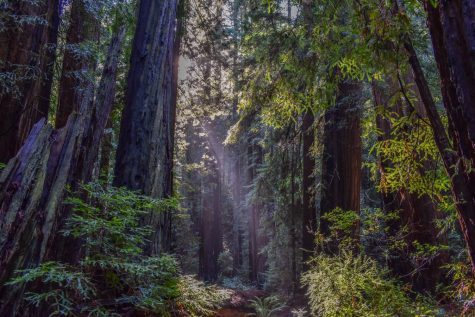 Muir Woods National Monument is just north of San Francisco. The outdoor park is open from 8:00 am until 5:00 pm every day. Parking reservations must be made on the Muir Woods website ahead of time. The shuttle is not currently available because of COVID-19. Park entry fee is $16 for adults (16 and over) and free for kids. Parking is $8.50 for a standard vehicle. There is no cell service or wifi at the park. There is limited visitor capacity to ensure social distancing. Pets are not permitted in the park. Ranger talks and tours are also not currently available.
Go to the San Francisco Zoo!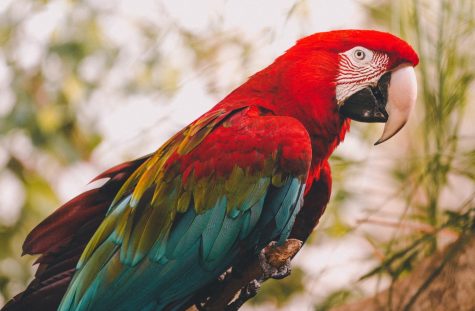 The zoo is open from 10 am – 4 pm daily. Reserve a date and time, and purchase your tickets on their website before visiting. Social distancing and masks will be required at all times. Pre-paid parking tickets are also required for the zoo parking lot. The zoo is not accepting cash, so be sure to bring an alternate form of payment.