Behind the Song: Sarah Gross
Behind the scenes podcast on how singer-songwriter Sarah Gross documented the creation of her song "nothing i can do (to replace you)" on TikTok
< 1
MIN READ
While scrolling through TikTok, I saw a video of Sarah Gross, a 21-year-old college student in Syracuse, New York, documenting her songwriting process for a new song she was writing starting from the very first spark of inspiration. I followed the videos and was able to watch as a song was created right in front of me.
As someone who has no idea how to write a song, watching Sarah write her song was as informative as it was entertaining. She ended up naming the song "nothing i can do (to replace you)".
I spoke to Sarah about her songwriting process and a breakdown of her song "nothing i can do (to replace you)".
Listen Below!
Sarah's TikToks mentioned in the interview:
Part 1
Part 2
Part 3
Part 4
Sarah's Music:
Check out the songs, music and artists mentioned in the interview:
About the Contributor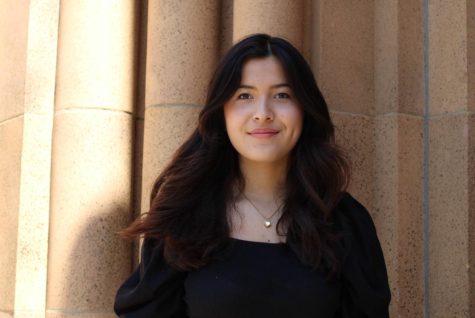 Ella Rosenblum, Multimedia Director
2020-2021 - Staff Writer

2021-2022 - Social Media Manager

2022-2023 - Multimedia Director

I joined C Mag because I wanted to explore how art can...