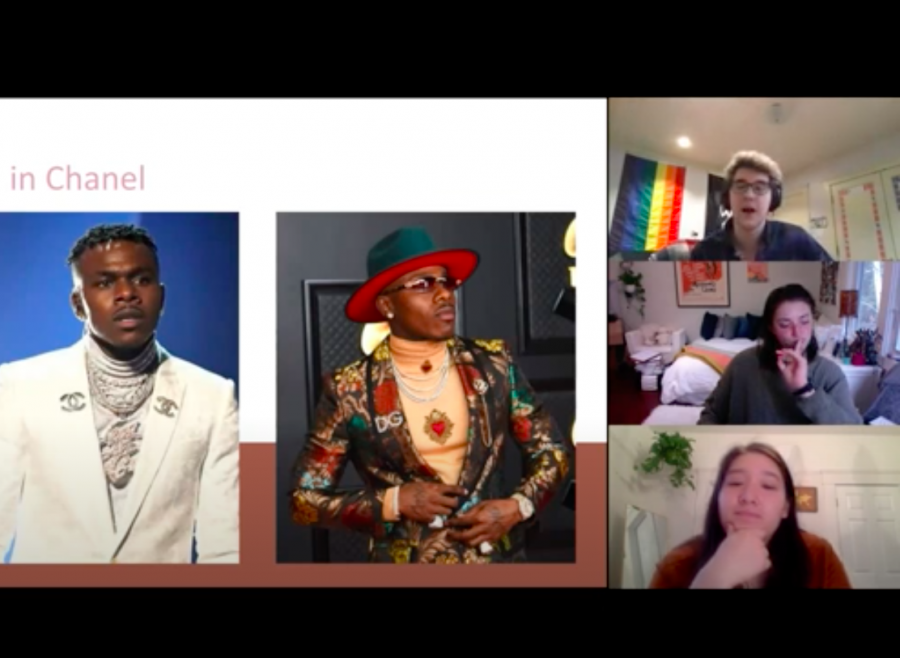 C Mag Reviews: Grammy Fashion 2021
C Mag editors review the historic fashion looks at the Grammys, both the amazing and the disastrous.
March 26, 2021
< 1
MIN READ
To watch the video, please open it in a new tab by clicking the arrowed box in the top right corner.
Who is included:
Doja Cat—0:18
Dua Lipa—2:26
DaBaby—3:42
Harry Styles—5:55
Lizzo—8:55
Noah Cyrus—11:05
Meghan Thee Stallion—13:38
Bad Bunny—15:13
Phoebe Bridgers—18:00
Billie Eilish—20:16
BTS—23:08
Taylor Swift—23:59
Closing remarks—27:06
Warning: Explicit language used at 11:15. Listener discretion advised.