C Mag Reviews: Seasonal Trader Joe's Treats
With the start of autumn, Trader Joe's brings out their classic seasonal items
3
MIN READ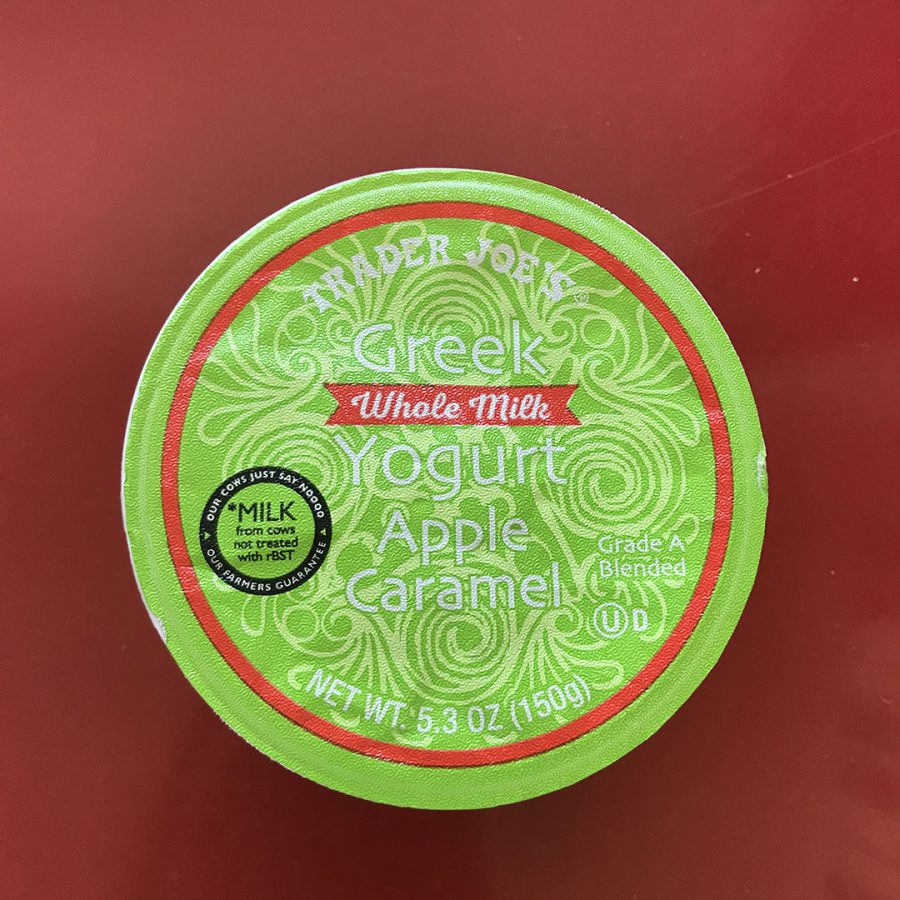 Greek Whole Milk Apple Caramel Yogurt
Rating: 1/5
Trader Joes' Greek Whole Milk Apple Caramel Yogurt attempts to turn a classic fall treat into a yogurt. Unfortunately, the sweet creamy yogurt did not have a pronounced apple or caramel taste. Moreover, the smooth texture was offset by a random occasional chunk of apple which felt like it didn't belong.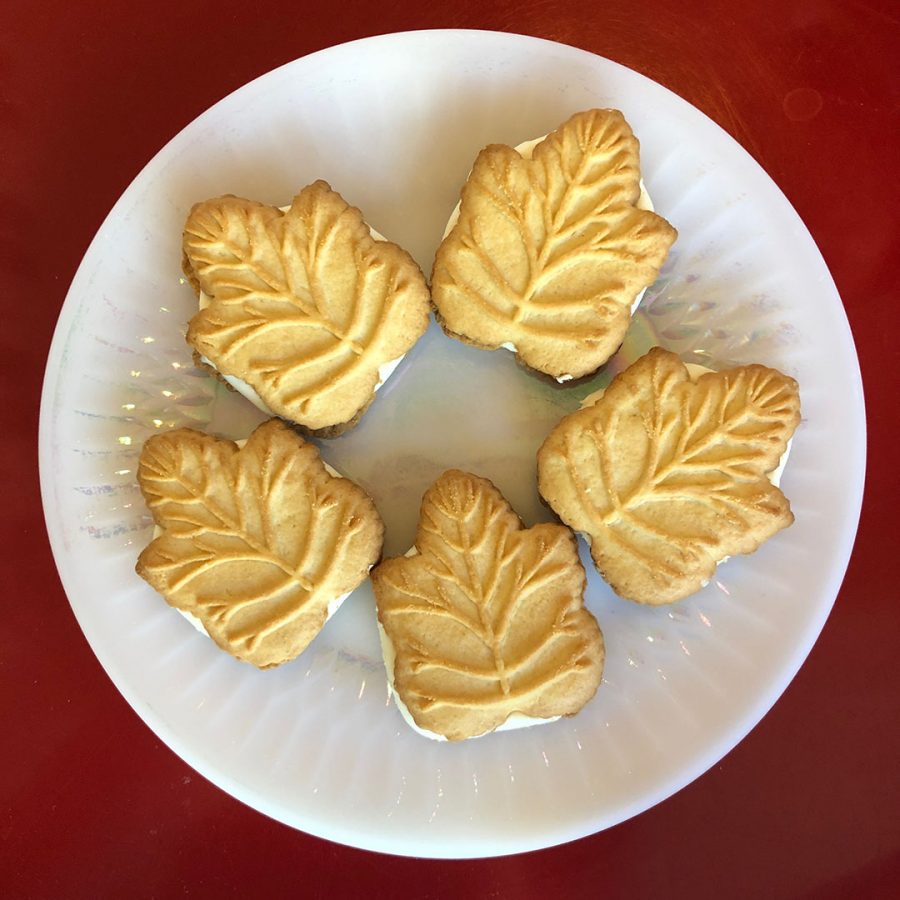 Maple Leaf Cookies
Rating: 4/5
Trader Joes' Maple Leaf Cookies have the perfect balance of light, smooth maple-flavored creme with maple-leaf-shaped shortbread cookies. This treat is perfect if you're craving something sweet but not overpowering. Put these cookies out on a cute fall platter, and they are sure to be a party favorite.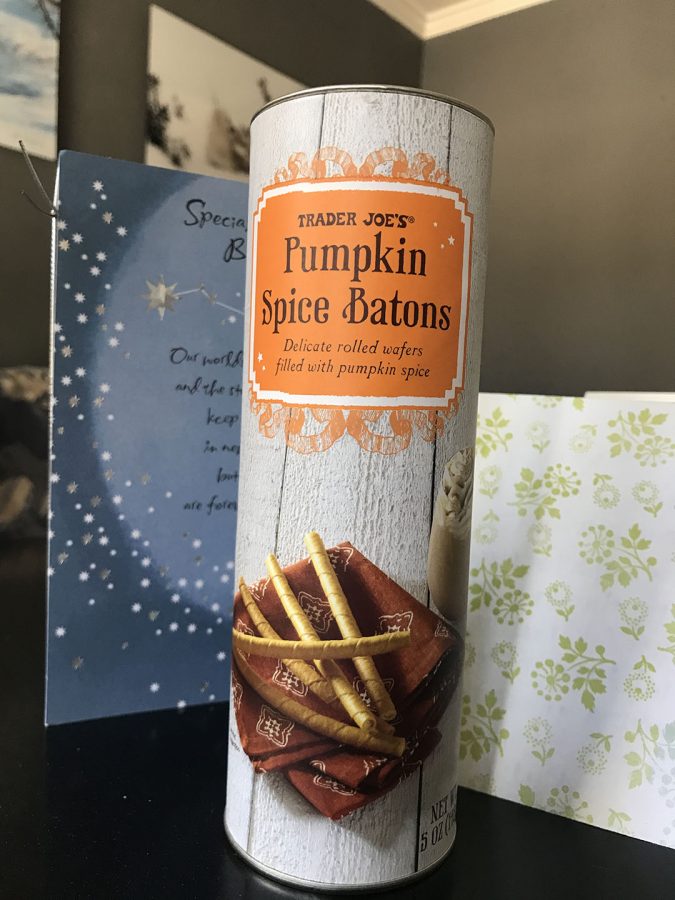 Pumpkin Spice Batons
Rating: 2.5/5
Trader Joes' Pumpkin Spice Batons are a fall twist on a Trader Joes' favorite, Trader Joes' Cocoa Batons. This snack is ideal if you're on the go. However, it does not live up to the hype of its year round counterpart. While the batons themselves have a strong spice smell, the taste is too subtle and has an unenjoyable aftertaste.
Pumpkin Empanada
Rating: 2.5/5
Trader Joes' Pumpkin Empanadas combine a flaky pastry-like outside with a pumpkin filling. When cooking the treat, it will make your kitchen smell like sweet pumpkin. However, despite the plentiful amounts of filling, the pumpkin flavor is very subtle, so the empanada ends up tasting like a bland toasted pastry.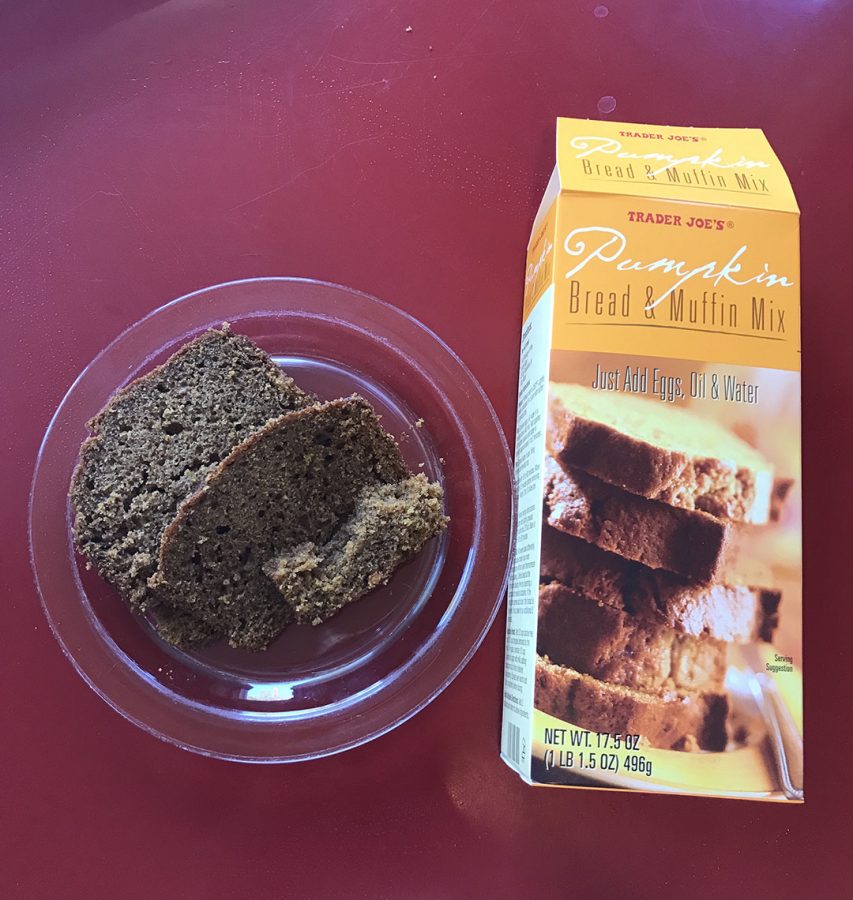 Pumpkin Bread and Muffin Mix
Rating: 3/5
Trader Joes' Pumpkin Bread & Muffin Mix is one of the fall foods that everyone looks forward to and a great way to get into the autumn spirit. Making this mix is a great way to spend time with family and friends. Once baked, the bread has a strong pumpkin aroma and a brown/orange color to it. Overall, the bread has a nice clear pumpkin taste, but it is slightly dry and grainy.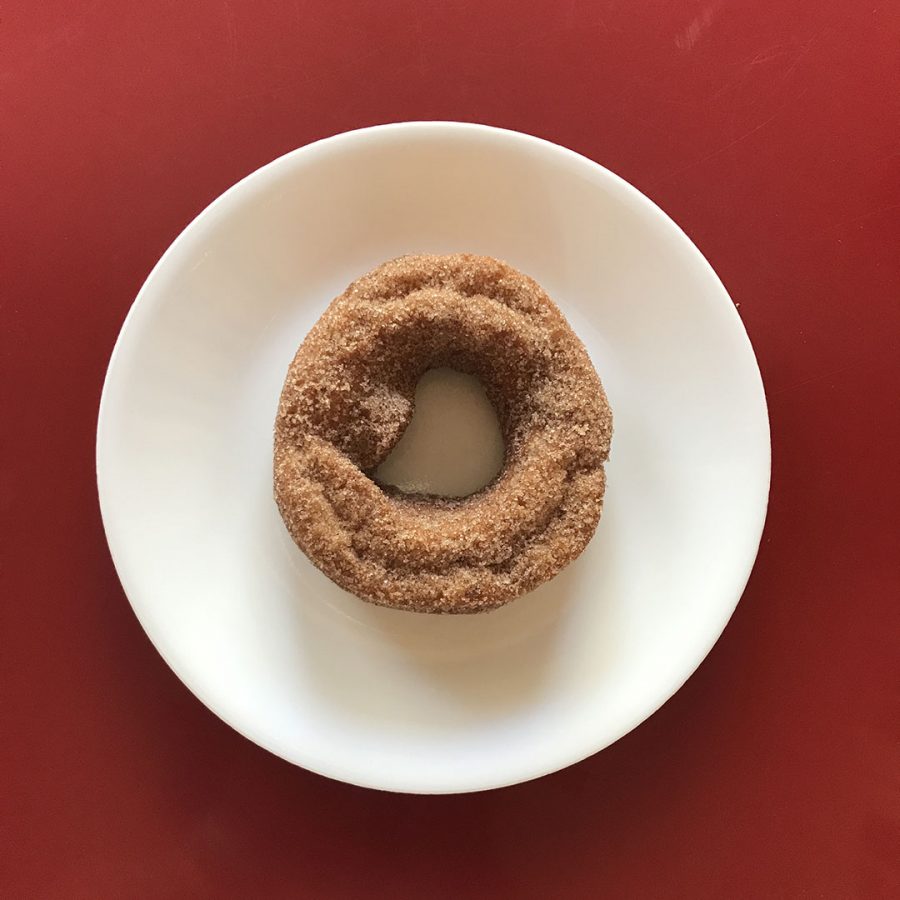 Apple Cider Donuts
Rating: 4.5/5
Trader Joes' Apple Cider Donuts are a fun way of bringing two tasty foods into one. This simple treat manages to establish a delightful taste, however it is a bit dry and chewy. With its apparent apple taste and comforting feeling, this treat is great for a movie night in or for sharing with a group of friends.