Green & White
From football game to events on the quad, the PALY Marching Band has always brought spirit to the Paly community
4
MIN READ
The stands bustle with chatter as friends talk during halftime. It's the end of the second quarter, and spirits are low. The Paly football team is down 21-7. Suddenly, the crowd hushes and turns their heads as a sea of green polo shirts and silver and gold instruments march orderly onto the track. As the first note is played, there is an undeniable shift in the energy of the crowd.
The Palo Alto Marching Band has always been a major aspect of Paly culture, providing entertainment during football games and events on the quad. Songs such as the "Green and White Anthem" are a symbol of Paly, bringing students together and fostering a sense of community.
From the 1980s to mid 90s, Paly had a competitive marching band until a new director decided that it consumed too much extra time and resources, considering it was a separate entity from the Paly band class. Up until the current band directors took over, the band would play during football games, but would not march on the track.
Jeffrey Willner, one of Paly Bands' directors, recalls starting his role and deciding to have the band play on the track during football games instead of playing where they were sitting in the stands.
"At the very last football game of the year, I said to the kids, 'We're going to try something different, we're going to walk onto the track and play our songs,'" Willner said. "That's sort of where the whole thing that we do came about, so then I had to teach the band to march."
Many athletes, like junior and varsity dance team officer Theresa Hart, view the band as an integral part of Paly spirit, especially during football games.
"They [the band] just make games more lively," Hart said. "Things may be too quiet for a while, and then all of a sudden they're playing the Star Wars theme. Sometimes it's a surprise and it's always so good."
The close proximity in which the dance team and band perform during football games allows for the dancers to feel a unique appreciation for the part that the band plays in Paly spirit.
"As dancers, we really appreciate them because we work with them during football games," Hart said. "For the most part, [other] people don't appreciate them enough or understand how dull a game would be without them."
Junior and band member Mars Bau agrees that the band adds a unique sense of spirit to football games.
"It's very good that we play at football games because it really adds to the atmosphere," Bau said.
Willner says that he can often sense the spirit of the crowd lift and respond with excitement to the band's performances during football games.
"It's pretty exciting when, at the first game, they come marching in and we hear screaming and it's for them," Willner said. "That's a big deal."
"
It's pretty exciting when, at the first game, they come marching in and we hear screaming and it's for them. That's a bid deal.
— Jeff Wilner, Band Director
Football games aren't only fun for the crowd—they also provide a way for the band members to connect with their peers. Sophomore and band member Jules Lafargue enjoys seeing his friends in the stands.
"It's always a lot of fun to see your friends [because] you wave at them and they wave back and everyone's cheering when you're on the field," ​​Lafargue said.
These Friday night games bring a sense of unity and camaraderie amongst members of the band.
"We're all pushing through the same Friday nights and we all wear the same thing and we're all out there," Bau said.
The unity of all the members of the band comes from the dedication the students put into the classroom. Unlike a traditional class, where students take notes on lectures, the band students spend their class practicing and refining the compositions they're going to play. Bau finds that when the pieces are fun to play, being in the class is more enjoyable.
"During the normal band season, it's more laid back," Bau said. "I really like the pieces because they're very trendy most of the time just because that's the kind of person that Mr. Wilner is."
Willner experienced the sense of community that participating in band can bring when he was a part of his college marching band.
"
We're all pushing through the same Friday nights and we all wear the same thing and we're all out there.
— Mars Bau, Junior
"Some of my best memories in life are from being in college marching band," Willner said. "I think [being in band] creates an identity within the school and that's where we get into this idea of a culture."
Bau enjoys the internal culture and community in the band and believes that it is less intense than other pep bands.
"It's a really great atmosphere because it's low pressure," Bau said. "[We don't] learn new concepts every day. It's [practice is] just drilling something that you know how to do and making it [the musical pieces] better little by little."
Many of the band members are close, and band member and junior Priya Gupta finds that the band fosters a tight-knit community.
"A lot of us are obviously interested in music, but also we're just having fun together," Gupta said.
From the first year to the fast-approaching last years, band members know that they will feel reminiscent about their time in band for years to come.
"I'm going to miss my friends in band so much because it's like a class, [but] you're not taking notes [or] constantly focused on a lecture," Gupta said. "[You're] playing together, collaborating and making music together, and I'll miss that when I leave." 
Print Issue
Please click on the three vertical dots on the top right-hand corner, then select "Two page view."
About the Contributors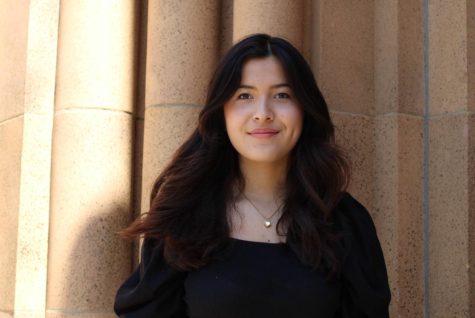 Ella Rosenblum, Multimedia Director
2020-2021 - Staff Writer

2021-2022 - Social Media Manager

2022-2023 - Multimedia Director

I joined C Mag because I wanted to explore how art can...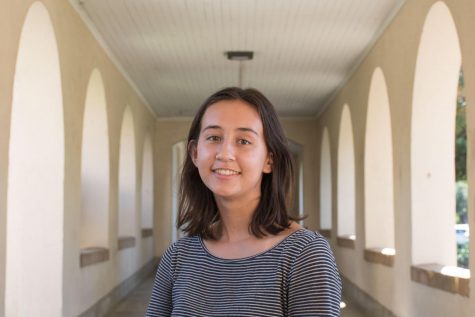 Brooke Threlkeld, Staff Writer
2021-2022 - Staff Writer

I joined CMag because I love how the magazine highlights the best of Paly's culture. I love being creative and since CMag...