C Mag Reviews: Downtown Boba
Downtown Palo Alto's four boba shops attract people of all ages to the wonderful world of boba.
We asked for the most popular drink from each boba store, so each drink is rated individually.
Using a criteria of store atmosphere, drink aesthetic, drink packaging, taste, and boba quality, we gave each criteria a score out of 5.
T4
Store atmosphere: 4/5

Drink aesthetic: 2.5/5

Drink packaging: 2/5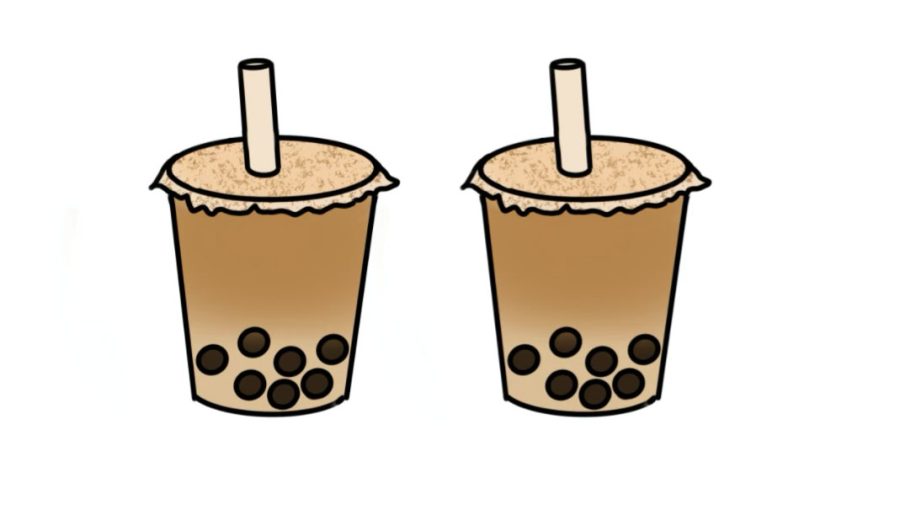 Taste: 3/5

Boba quality: 3/5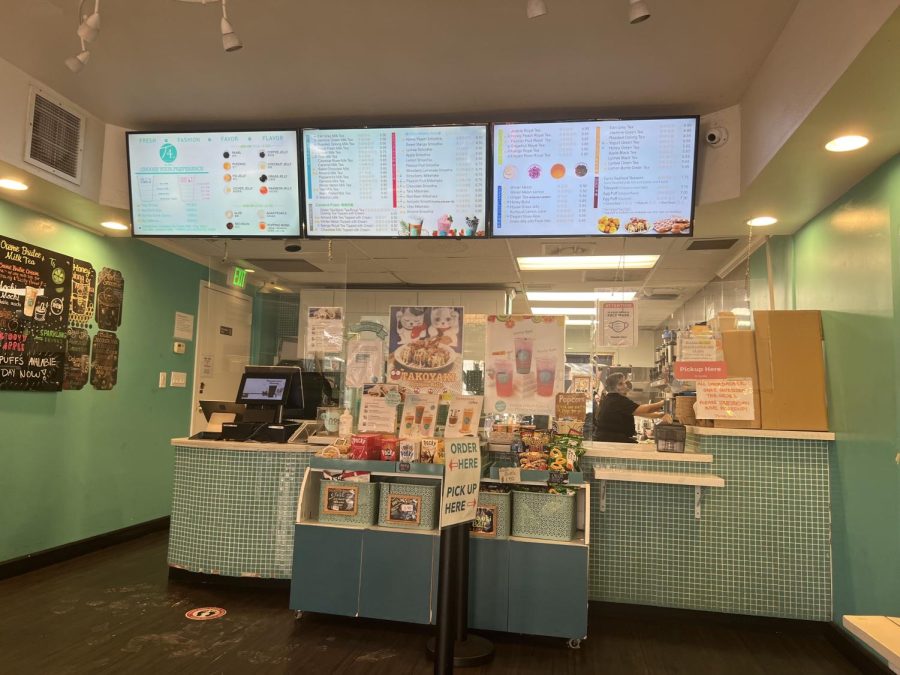 As we entered the store, we noticed how small and cute the atmosphere was. Colorful posters and chalkboard drawings of the recommended drinks hung on the walls, providing us a good idea of what to try. We ordered Earl Gray Milk Tea with boba, and the taste was a simple sugary black tea with milk. The boba was chewy; however, it was a bit hard and possibly undercooked. The drink was in basic T4 boba packaging, and there was nothing special about the appearance of the drink.
Kung Fu Tea
Store atmosphere: 4/5

Drink aesthetic: 3/5

Drink packaging: 5/5

Taste: 4/5

Boba quality: 5/5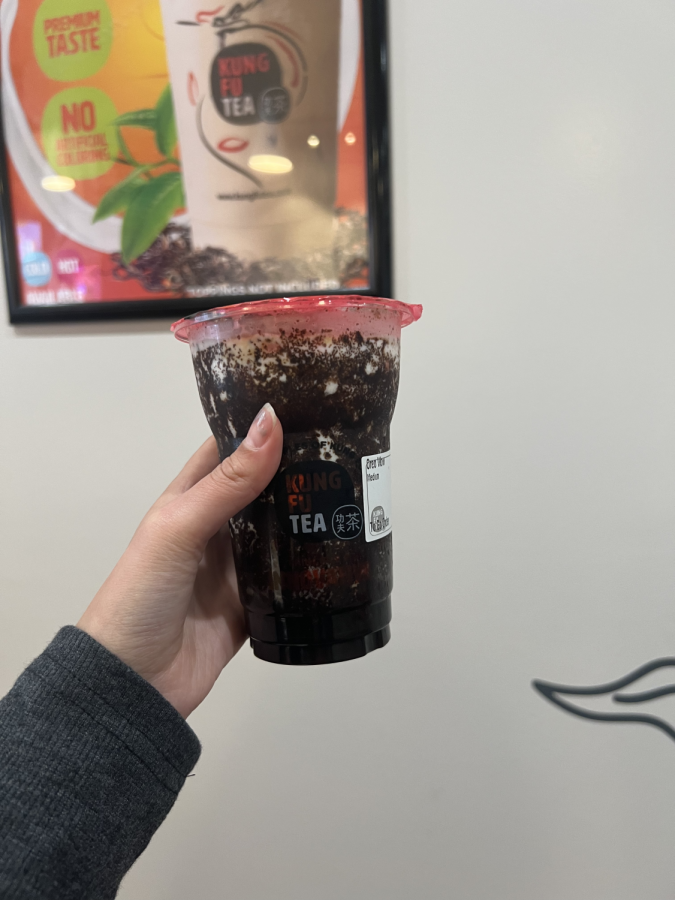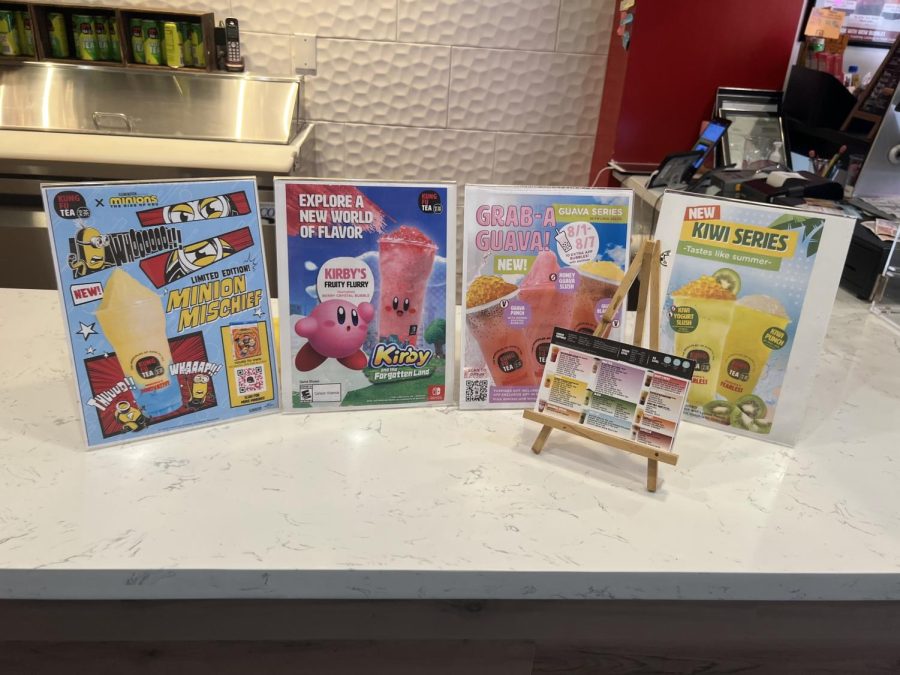 Kung Fu Tea featured colorful images of their limited edition drinks, including Minion and Kirby themed collaborations. We were given the recommendation of the Oreo Wow, a milk based drink filled with oreo crumbs. The addition of the brown sugar boba made the drink surprisingly sweet. Overall, the drink was a boba version of an oreo milkshake, minus the ice cream, and packaged with a Minion themed cup. We recommend drinking this beverage soon after ordering, as the boba hardens over time.
Mr. Sun
Store atmosphere: 5/5 boba

Drink aesthetic: 4/5 boba

Drink packaging: 3/5 boba

Taste: 3.5/5 boba

Boba quality: 4/5 boba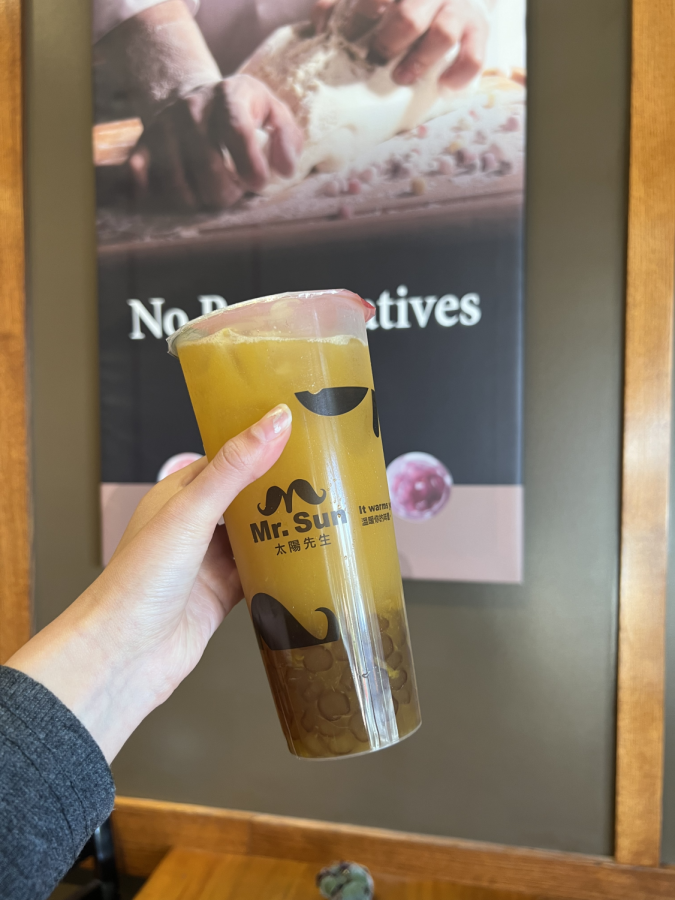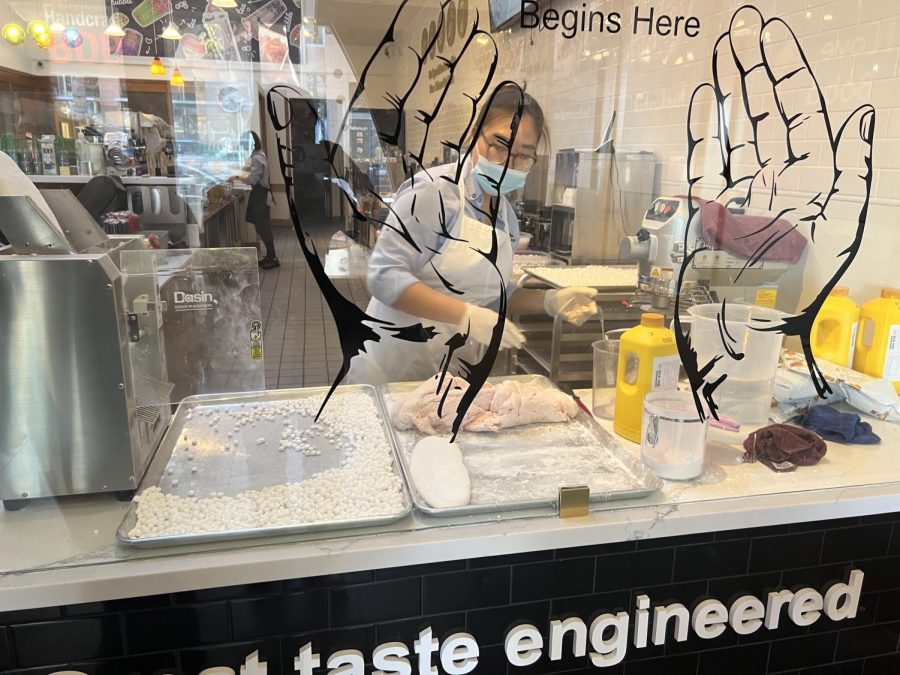 The first thing that struck our eyes was how pretty the entrance of the store was with a cute banner featuring their handmade boba. When you walk in, you are greeted with a wide, stylish store. As you peer through the glass, you can see a worker making boba behind the counter. While the drinks come only in one size, it comes in a package that has a fun mustache or bean sprout on it.
We ordered a Mango Green Tea with brown sugar boba. The drink had a nice mango taste that was not too sweet; unfortunately, the overpowering sweetness of the boba clashed with the drink. Since you can order the drink without toppings, it would taste better by itself.
Gong Cha
Store atmosphere: 3/5

Drink aesthetic: 3.5/5

Packaging: 3/5

Taste: 5/5

Boba quality: 4.5/5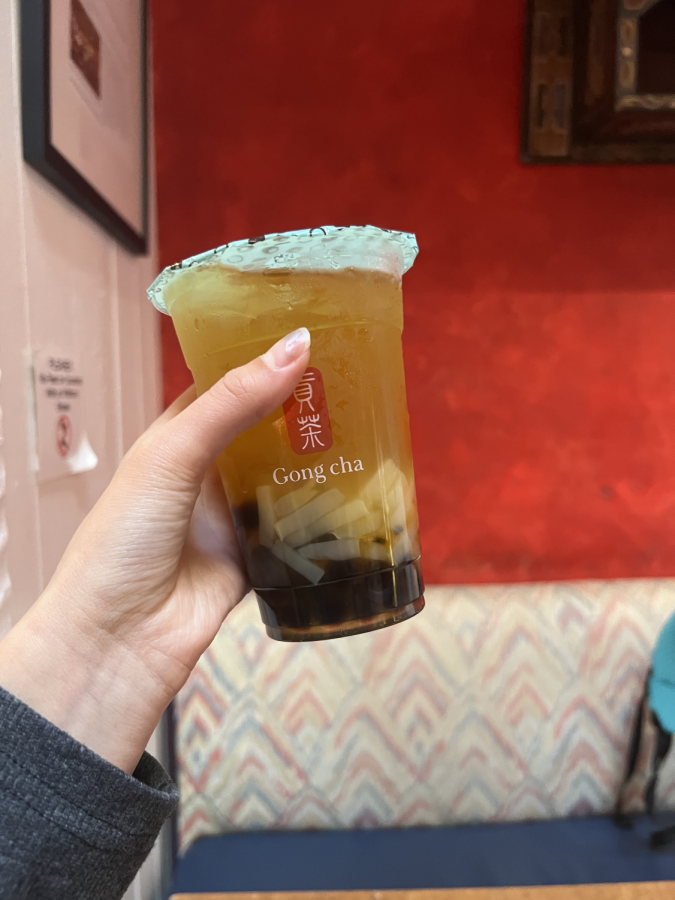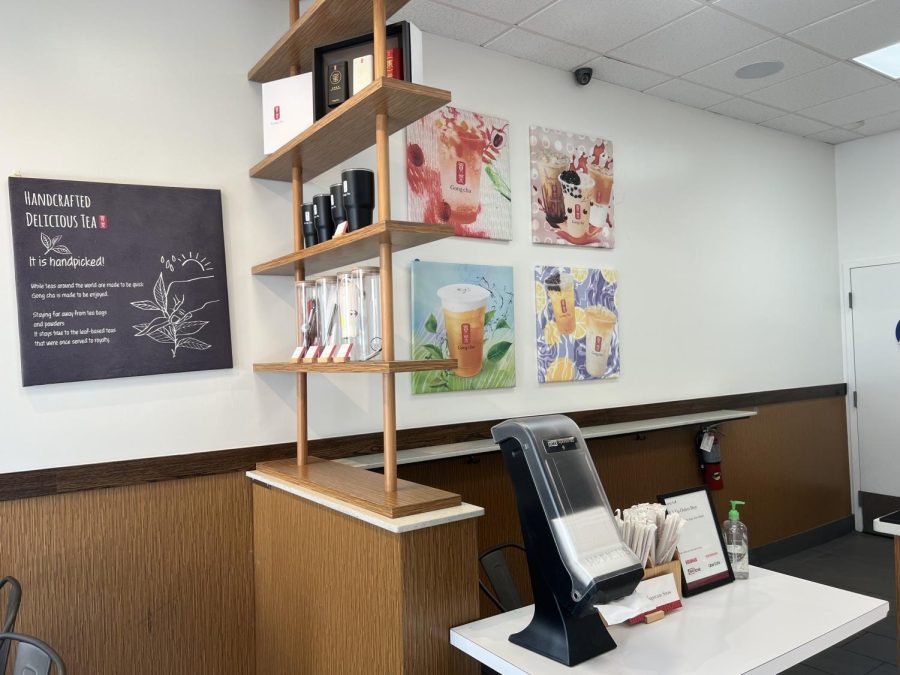 An unassuming store, off of University Avenue, Gong Cha did not have a stellar environment at first glance. Lacking music, with little furniture, Gong Cha is more of an on-the-go shop. However, the taste of the drink pleasantly surprised us. We ordered the passion fruit flavor, one of the top-rated sellers at the store, with lychee jelly and boba. The passion fruit was very refreshing and the boba was soft. Overall, Gong Cha is a must-go store for fruit teas.
Featured art and art by Christy Du
Photos courtesy of Wendy Li and Caitlyn Oda