C-Mag Recommends: Local Thrift Stores
Amidst the COVID-19 pandemic, the rising popularity of thrifting gives hope to local thrift and consignment stores that are struggling to stay afloat. It is more important now than ever to support small businesses, so here are some recommendations of local second-hand shops.
EcoFash
Address: 251 Main St, Los Altos
Hours: 10:00 a.m. – 6:00 p.m. Monday through Saturday and 10:00 a.m. – 5:00 p.m. on Sunday
Phone: (650) 559-0250
EcoFash is a second-hand shop with a mid to upscale inventory that is sure to soothe your thrifting needs. The shop is very tidy and organized, and the employees are friendly and do not hover. The selection of clothing leans towards the feminine side, however, the men's section has a lot to offer. The shop has an extensive jeans and pants selection in all different sizes. EcoFash has a wide variety of brands that appeal to all ages including Abercrombie, Anthropology, Calvin Klein, H & M, Levi's, Louis Vuitton, and Lululemon. From the "20% to 40% off" sale racks to the designer brands section, EcoFash offers a good selection of clothing and shoes for an affordable price.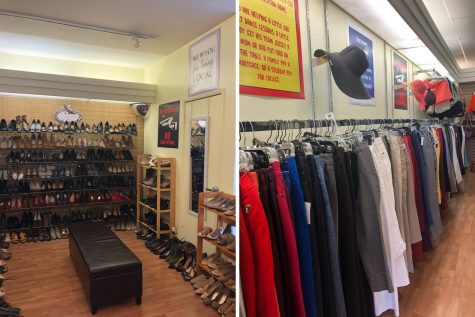 American Cancer Society Discovery Shop
Address: 243 Main St, Los Altos
Hours: 10:00 a.m. – 5:00 p.m. Monday through Saturday
Phone: (650) 949-0505
By shopping at the American Cancer Society Discovery Shop in Los Altos, you are directly donating to the ACS. All employees are volunteering their time to work towards their goal of curing cancer. They are extremely helpful and friendly and give each customer their undivided attention. The boutique itself is well arranged and is free of the typical "thrift store smell". Although it appeals to an older crowd, they recently created a youth section and are expanding their inventory to reach a broader audience. The boutique features a great sweater and coat selection along with holiday decorations for the winter season.
The ACS shop also has a great selection of books of all different genres, as well as furniture and art. Overall, the boutique offers a good selection of high quality clothing for affordable prices.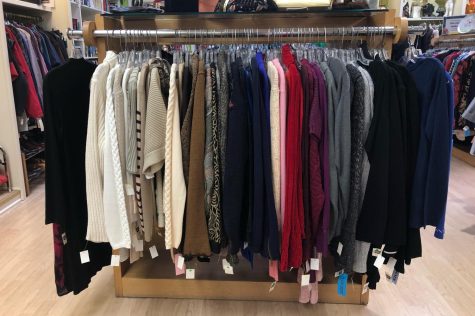 Répéter
Address: 308 State St, Los Altos
Hours: 11:30 a.m. – 5:30 p.m. Tuesday through Friday and 11:00 a.m. – 6:00 p.m. on Saturday
Phone: (650) 949-1323
Répéter offers a classy selection of upscale clothing, shoes, bags and jewelry. Although this women's boutique is on the pricey side, the quality of clothing is worth it. Répéter's practically brand new inventory includes brands such as Chanel, Kate Spade, and Prada. This shop is perfect for those who are looking to buy designer brands for a decent price.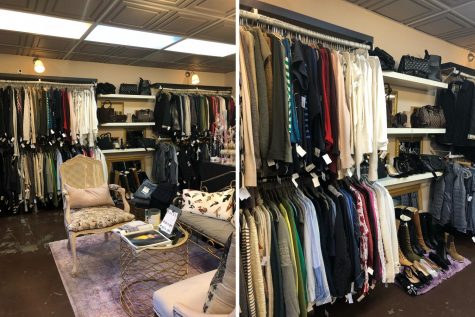 About the Writer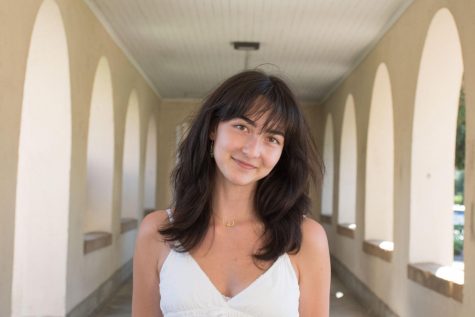 Reya Hadaya, Online Editor-In-Chief
2020-2021 - Staff Writer

2021-2022 - Online Editor-In-Chief

I joined C Mag because I love journalism and design, and I wanted to further develop...