To Die For
True crime entertainment has taken the world by storm, but why are people fascinated with such gruesome stories?
Over the past year, people everywhere have been scouring the nooks and crannies of music, television, movies, books and podcasts to find some sort of entertainment. Among them is the overwhelming trend of people listening to and watching true crime podcasts and TV shows.
True Crime Podcasts
Christie Wallance and Heather McKinney, hosts of the popular true crime podcast, Sinisterhood, can understand why so many people have developed this interest. "I think it's similar to preparing for a disaster, but on a micro-scale," Mckinney said. "Asking why other people got attacked, what did they do? What should have they done?"
Hearing these cases allows people to analyze certain scenarios in retrospect and think about what they should have done to have a different outcome. "It's a way for people to cope and deal with the fears that they may have," Wallace said. "I think people find it fascinating to watch from a birds-eye view. People like scary movies because they're thrilling and get their adrenaline running and what's scarier than a real-life horror movie?"
Similarly, Amanda Tamplain and Arielle Collins, hosts of the Homicide Homegirls podcast, have also noticed this spike in true crime curiosity. "I think the whole fascination of why true crime is so popular right now is because of the psychology behind it," Tamplain said. "Understanding what made someone commit a crime and thinking about at what point does someone cross the line to commit a murder."
"
People like scary movies because they're thrilling and get their adrenaline running and what's scarier than a real-life horror movie?"
— Christie Wallance
"My favorite cases are probably serial killers," Collins said. "I'm so fascinated by the reason and understanding what makes a person become a serial killer."
When it comes to serial killer cases, Collins and Tamplain take time on their podcast to examine each criminal's behavior and how their past could have influenced their actions. "We talk a lot about nature versus nurture on our podcast, and just about how [someone] decides to one day kill somebody and take a human life," Collins said.
While definitely a fan favorite, true crime is not soley about murder and serial killers. Both of these podcasts cover a wide variety of topics, which is what keeps audiences engaged.
"We try to mix it up, so it's not just all the same," Wallace said. "One, because we like to talk about other stuff, but also for mental health. It is a little daunting to just do straight murder all the time, but we try to do 2-3 true crime episodes and then we'll throw in something fun like a cult or haunting."
The same goes for Homicide Homegirls. "As far as our categories go, if I noticed in our lineup we haven't covered a missing person in a while, I'll choose that or if it's been a while since I've covered an infamous murder I'll do the same," Tamplain said. They have recently added a new survivor category and have been considering the possibility to add topics like cults and scams.
As the interest in True Crime podcasts has increased so has the number of podcasts which increases the competition. "Many of the hosts are female, so you have to really be able to set yourself apart and not get lost in the crowd," Wallace said.
In order to maintain a steady stream of listeners, each of these podcasts has to provide a unique angle when it comes to analyzing cases. "I think because [Mckinney] is a lawyer, we offer a totally different spin on things and just a wealth of knowledge," Wallace said. "She does a great job of explaining concepts in layman's terms, so people who aren't lawyers can really understand."
"I think our backgrounds make us uniquely qualified. Christine worked in a domestic violence shelter. My current job is working with over 60 year old victims of crime, exploitation and abuse," McKinney said.
McKinney's co-host Wallace also has a degree in psychology, so when the word 'psychopath' is used in an informal context, she has the tools and knowledge to unpack that. "[Wallace] knows that just because somebody is an a**hole, doesn't mean they are a psychopath," Mckinney said.
Homicide Homegirls have the same desire to stand out in the sea of podcasts. They attack their cases from a different angle. "I was a dispatcher for four years," Tamplain said. "I have been on the other side of it. So I have some knowledge of criminal law codes and things like that."
While each host brings a different area of expertise to each episode, there are other reasons that make these true crime podcasts so stand out. "We do try to focus on the victims," Tamplain said. "Sometimes it tends to be more about their murder than them as a person, and we want to individualize them. They weren't just a news article, they lost their life."
When people think about famous cases, rarely are they remembered by the victims' name. "Everyone knows Ted Bundy's name, but unless you're super into true crime, you couldn't tell me one of his victims' names," Collins said.
In one of their episodes about Louisiana serial killer, Ronald Dominique, Tamplain makes sure her listeners pay attention to the victims as well as the murderer. "He murdered 23 men, most of them were homosexual," Tamplain said. "And while we didn't have enough information on all of them, I made it a point to read all of their names."
The Sinisterhood podcast makes it a point to use their platform to help alter the systemic issues that cause many of these deaths. "At the end of every case we try to zoom out and have a call to action," Mckinney said. "Asking listeners to call your senator, or look at your state law, for example."
Wallace and McKinney are both comedians, that is how they met. So although there are many podcasts hosted by successful people in their field, rarely do they have the combined experience that goes past their knowledge on a singular subject. "There are podcasts hosted by lawyers; they're not comedians. There are podcasts hosted by comedians that are not lawyers," McKinney said.
It is no wonder that true crime podcasts have become a phenomenon. The content stretches beyond the entertaining hauntings, cults and infamous serial killers, and into social analysis of violence in our society.
True Crime Television
As many diehard fans know, true crime entertainment does not just come in the form of a podcast. In the Netflix reboot of "Unsolved Mysteries," John Cosgrove and Terry Dunn Meurer's original show from 1987 brings to life spine-chilling cases that had previously been tossed aside and declared cold cases. The show aims to showcase these forgotten events in hopes of finding answers for the families of those impacted by these heinous crimes.
"The show was created to help solve mysteries and bring closure to people and their families," Ava Feneberger, the executive assistant, said.
"
The show was created to help solve mysteries and bring closure to people and their families."
— Ava Feneberger
Unlike many other true crime shows that end with the capture and arrest of the perpetrator, "Unsolved Mysteries" calls on their viewers to help them solve these gruesome cases. The involvement of the public is what makes this show, in particular, more engaging and memorable compared to other true crime shows.
"'Unsolved Mysteries' was the first show of its kind to ask the audience to help solve mysteries, and that remains at the core of every episode we do," Feneberger said. "We always want the audience to submit their tips. Out of more than 1,300 mysteries, the series has helped solve over 260."
When deciding which stories get aired on the show, the creators take their time to read every story submission and carefully pick those that they believe have the most potential to be solved.
"There are so many stories that need to be told," Feneberger said. "We read every story submission we receive and keep them all in a database. Sometimes law enforcement recommends cases to us."
The 'Unsolved Mysteries' team hopes that their show will be able to reach viewers all around the world so more people can help those in need of answers. "We hope everyone will watch the show and help us solve a mystery!" Feneberger said.
When it comes to true crime entertainment, there is so much more to it than just the retelling of cases about serial killers and heinous murders. Whether you listen or watch your true crime there is something out there for everyone to enjoy because there are so many different categories and subsections to this genre. It is no wonder true crime entertainment is "to die for" when creators take so much time to develop their episodes and connect with their audience.
Art by Sam Mutz, Sukhman Sahota and Kellyn Scheel
About the Writers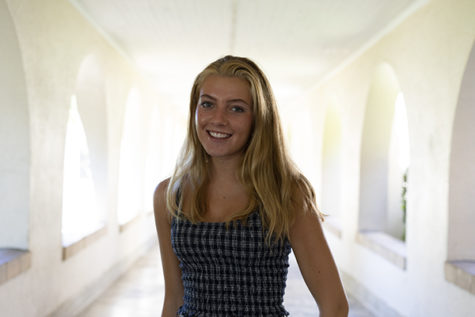 Bridget Packer, Business Manager
2019-2020 - Staff Writer

2020-2021 - Business Manager

Hear more about me!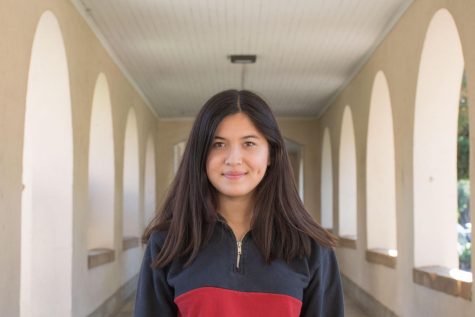 Ella Rosenblum, Social Media Manager





2020-2021 - Staff Writer
2021-2022 - Social Media Manager
I joined C Mag because I wanted to explore how art can so beautifully collaborate...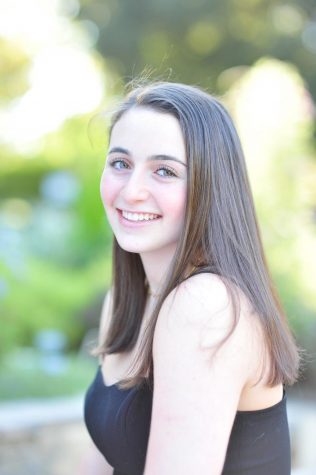 Libby Spier, Managing Editor
2019-2020 - Staff Writer

2020-2021 - Managing Editor

Hear more about me!