The Return of Melanie Martinez
Three years later, Melanie Martinez releases new music and an accompanying film.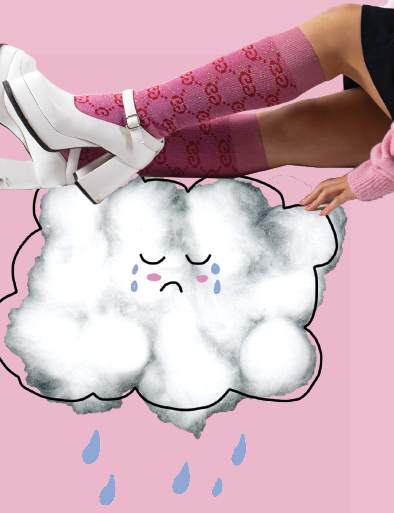 After taking a prolonged break since her last album "Crybaby," in which Martinez created an alter ego named Crybaby played by Martinez herself she has returned with an even more powerful message. Except this time, along with her album, she has produced a short film featuring the songs in "K-12" as the entire soundtrack. Known for her baby doll aesthetic, Martinez recently released her film which was released on September 3rd, followed by her album "K-12" which was released on September 6th. The film follows the character Crybaby, who has a superpower that eliminates the various issues that she encounters at school. She uses the theme of school as a metaphor to address important social issues such as self-image, mental health and peer pressure which not only relates to teens, but also to adults.
The 24-year-old rose to stardom after appearing on "The Voice" in 2012 where she was immediately recognized for her soft and haunting vocals. Although she was eventually eliminated from the competition, she is known to be one of the most successful contestants from the show. In her youth, Martinez won local singing competitions, and she knew from a young age that she wanted a career surrounding music.
A few years after her audition on "The Voice," Martinez began working on her first full album. However, she had a rough patch in the middle of her career when she was accused of sexual assault by former friend Timothy Heller. She later posted on Twitter, denying the accusation in the most professional way, "I understand how hard it could be to see my side of the story, considering no one with a heart would want to invalidate anyone speaking up about this topic… Please know that my intentions with everything that I do in my life are always pure and I would never be intimate with someone without their absolute consent." While there is still quite a big rift between her die-hard fans and other advocates for issues surrounding sexual assault, the singer has come back better than ever with an even more lyrically strong album.
Martinez has a very unique style that not only translates into her music but is also reflected in the cinematography of her movie and the clothes that she wears. Her hair is always dyed in two colors split down the middle, and her clothes are doll-inspired with ample frills and tutus to match her big platform shoes. Paly junior Thanh-Nga Shenoy recently discovered Martinez's music after friends introduced her to the genre of alternative electropop music. "What I like about her fashion is the symmetrical look that she has going on with her hair, especially when she does different hair styles," Shenoy said.
Over the years, people have classified her music as too creepy and ominous, but Helena Kristic, a junior at Palo Alto High School, thinks differently. "I can see why it seems that way to others, but that's what I find unique about her style of music," Kristic said. "It is so different from mainstream music and doesn't really fall under any specific category."
Krisitc became a fan of Martinez in the sixth grade when her album "Crybaby" first became very popular. Songs such as "Soap" in the album became very popular on Musical.ly which, in turn, promoted her career. "It's very fresh in the sense that I haven't heard anything like it before," Kristic said.
Her pop music, while seemingly cheery and quirky has intense underlying messages that aim to solve the less-talked-about problems in society. In "K-12," she tackles issues such as the selfish motives of people in positions of power, bullying, insecurities, vulnerability, the sexualization and objectification of women and eating disorders. While both the album and the film appears to be about school, Martinez uses this theme to display school as a condensed version of life. Using her art and platform as a way to connect to people everywhere, Martinez's main goal as an artist is to make a positive impact in people's lives by helping others overcome issues similar to those presented in her work. Phrases such as "Come to my house, let's die together / The friendship that will last forever" provoke imagery that can only be created through personal experience. She makes her music relatable to others by sharing personal issues that she has encountered throughout her life which she translates into her music.
The provocative lyrics juxtaposed with the innocent visuals in past music videos are what draw in most of her audience. In the first track of the album, the innocent title and the familiar tune of the well known children's song "Wheels on the Bus" completely contrast its lyrics that discuss bullying and how bystanders contributing to feelings of isolation and tension which force people to hide their emotions and stay silent.
Martinez addresses several important messages through the use of the album in the storyline of her short film. "I really liked the film because it has more of a back story which gives her songs give more of a meaning compared to her Crybaby songs," Kristic said. "They may have had meaning but it didn't come through as much as the K-12 songs."
The young artist has come to develop a mature and dark sense of the world, andMartinez conveys this outlook through her music in hopes of fixing the problems of society. Many fans hope to see another album get released in the near future. Who knows what issues the next album will tackle?