Minty Madness
Trying Trader Joe's holiday peppermint products
3
MIN READ
Every year, Trader Joe's releases dozens of peppermint products to officially ring in the holiday season. We decided to review a few of their products so you can bring some peppermint spice into your life!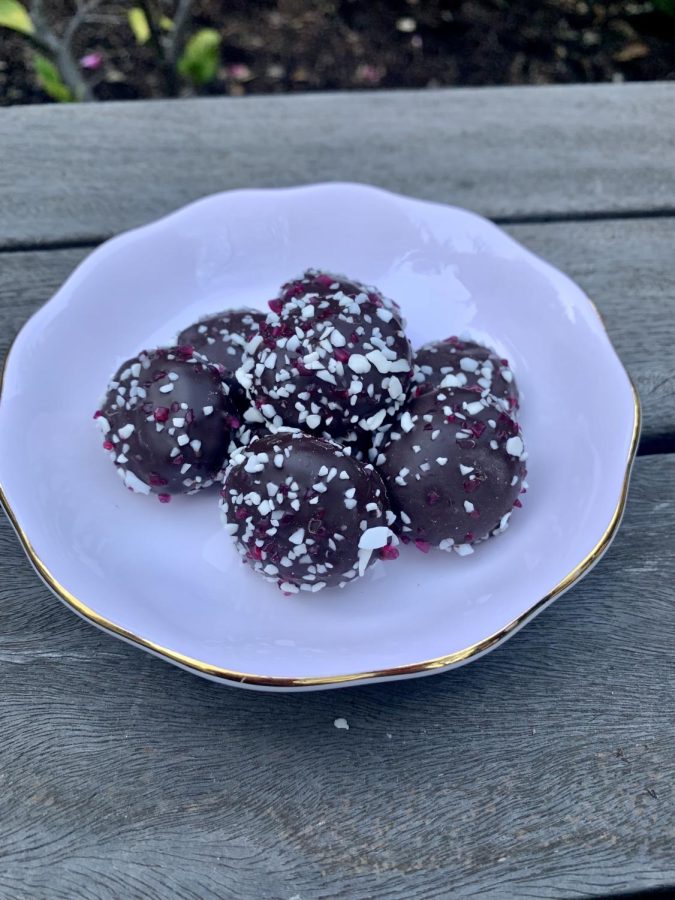 First, we tried the Dark Chocolate Covered Peppermint Creams. We immediately noticed that the packaging wasn't as cute as the other peppermint products, and there was only a vague description of the product. Once we opened the packaging, we were hit with a powerful peppermint scent and lots of cute candy cane covered chocolates. If you like Junior Mints or Peppermint Patties, you will love these (they are the same thing)! Out of all the products we tried, these had the most intense peppermint blast. Our favorite part was the sprinkling of crushed candy canes on the top of the candy, the most holiday thing about these. These were a very good deal, and overall we give them an 8/10.
We were intrigued by the Candy Cane Chocolate Covered Almonds. Interestingly, out of the items we tried, this was our favorite. A thin layer of dark chocolate, then a layer of white chocolate enrobe a roasted almond with a dusting of crushed candy canes to create an unusual but delicious combination. The crunchy almond paired well with the sweetness of the chocolate and the mild, clean mint flavor. We loved the cute packaging and these are a very snackable treat—9/10!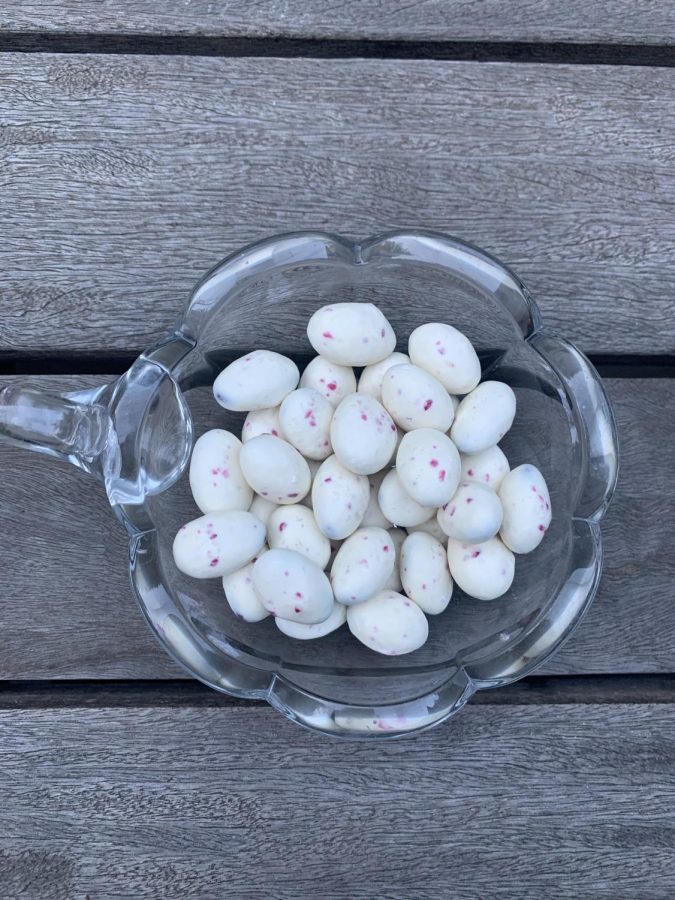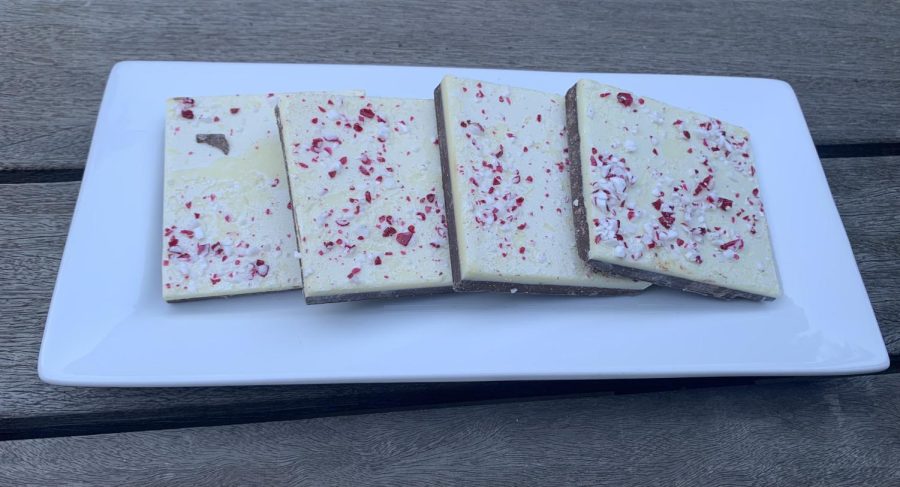 We had to try Trader Joe's take on the iconic Peppermint Bark. We liked the festive tin the bark came in. However, the ratios of the bark were off. Rather than a thin bark, it's more like a bar of chocolate. Our favorite part was the crushed candy cane on top, but eating more than a few bites of this nostalgic and festive treat will probably make you sick. We rated this a 7/10. The minty flavor is there but there is too much chocolate!
As self-proclaimed Trader Joe's coffee enthusiasts and connoisseurs, we felt that it would only be right to try the La Colombe Peppermint Mocha Latte. We immediately loved how foamy it was and how smooth the chocolate flavor was. The issue was that as smooth as the chocolate was, that was all we could taste—chocolate. We could barely detect a hint of peppermint. The coffee was delicious—we thought it was the best of their various flavors. However, considering this is a review of mint products, we gave it an 8/10, since we had to dock a few points for the lack of mint flavor.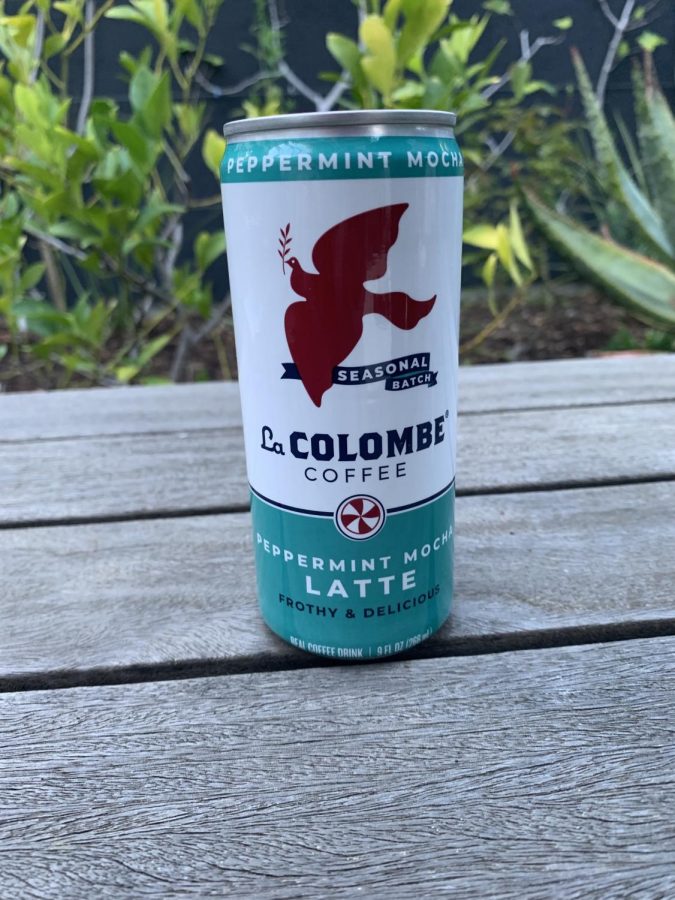 About the Contributors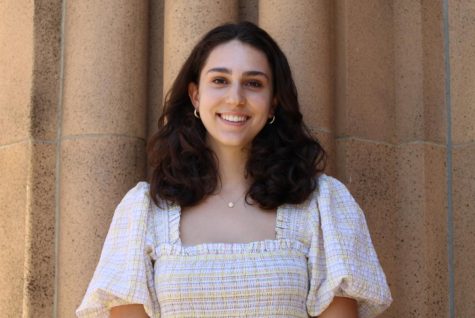 Milena Rodriguez, Editor-In-Chief
2021-2022 - Staff Writer

2022-2023 - Editor-In-Chief

I joined C Mag because I love art, culture, and music, and I wanted to write about them! ...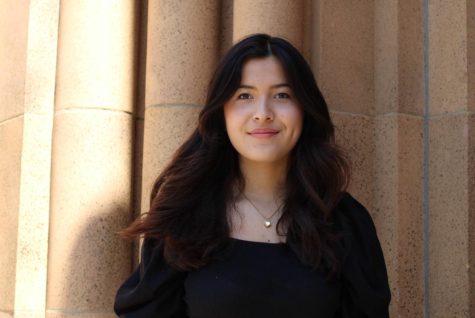 Ella Rosenblum, Multimedia Director
2020-2021 - Staff Writer

2021-2022 - Social Media Manager

2022-2023 - Multimedia Director

I joined C Mag because I wanted to explore how art can...