Fruit Fusion Fun!
Six tasty fruit-based recipes to try this summer
3
MIN READ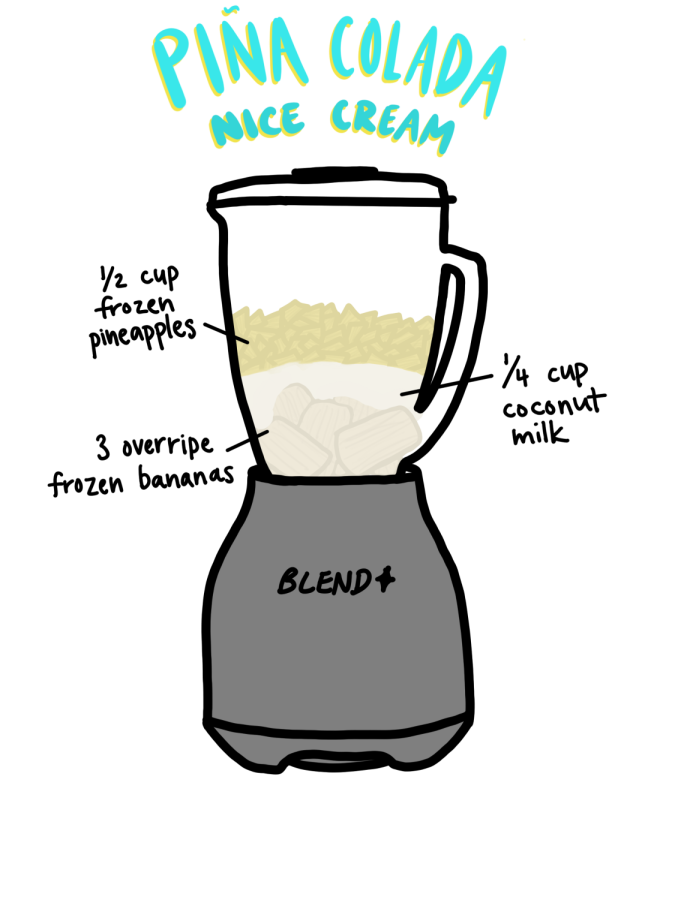 This healthier alternative to ice cream uses only bananas, a liquid of choice (any milk or juice), and optionally add-ins for different flavors such as piña colada (shown in drawing), chocolate peanut butter, or strawberry-banana. It is a perfect refreshing snack for hot days that sits well in your stomach while tasting scrumptious. To make a basic banana nice cream, add 3 cut frozen bananas and a few tbsp of liquid to a blender or food processor and blend until smooth. For a piña colada nice cream, add 3 frozen bananas, ¼ cup coconut milk, and ½ cup cut frozen pineapple to your food processor or blender and blend until smooth. Optionally, stir in shredded coconut. For a soft-serve consistency, eat right away, and for a harder texture, put in a container in the freezer and enjoy when you feel like it.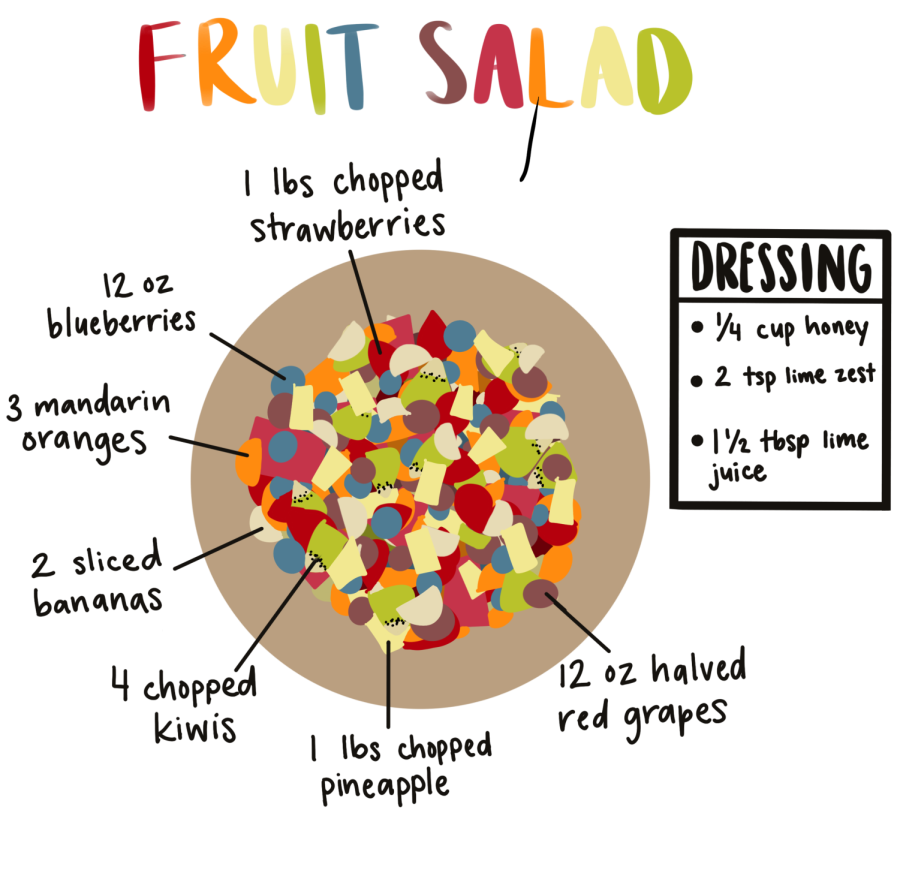 Avid fruit-lovers should definitely try a simple or complex fruit salad. The base of this recipe is comprised of 1 lbs chopped strawberries, 12 oz blueberries, 3 separated mandarin oranges, 2 sliced bananas, 4 chopped kiwis, 1 lbs chopped pineapple, and 12 oz halved red grapes. For dressing, combine ¼ cup honey, 2 tsp lime zest, and 1½ tbsp lime juice. Toss all fruit and dressing together and serve.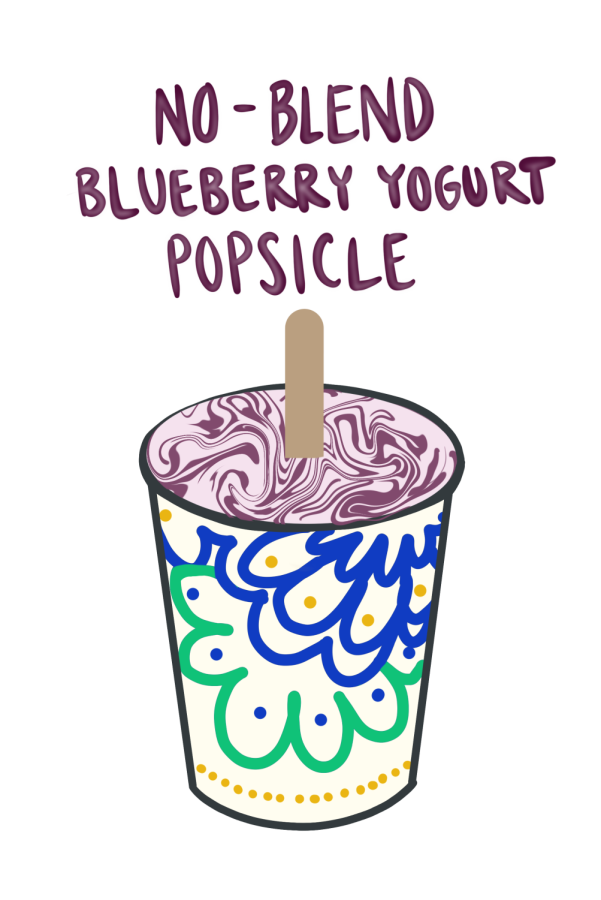 If you don't have access to a blender, don't worry because this berry popsicle recipe requires only your stove, 4 ingredients, and either dixie cups and popsicle sticks or popsicle molds. Simmer 1½ cups frozen blueberries and 1½ tbsp honey in a saucepan until the blueberries begin to burst and release juices. Take off the stove and mash with a fork. While that's cooling, mix 2½ cups vanilla yogurt and 3-4 tbsp milk in a bowl. Stir blueberry and yogurt mixtures together and pour into dixie cups with popsicle sticks in the middle or a popsicle mold. Freeze and have at your discretion.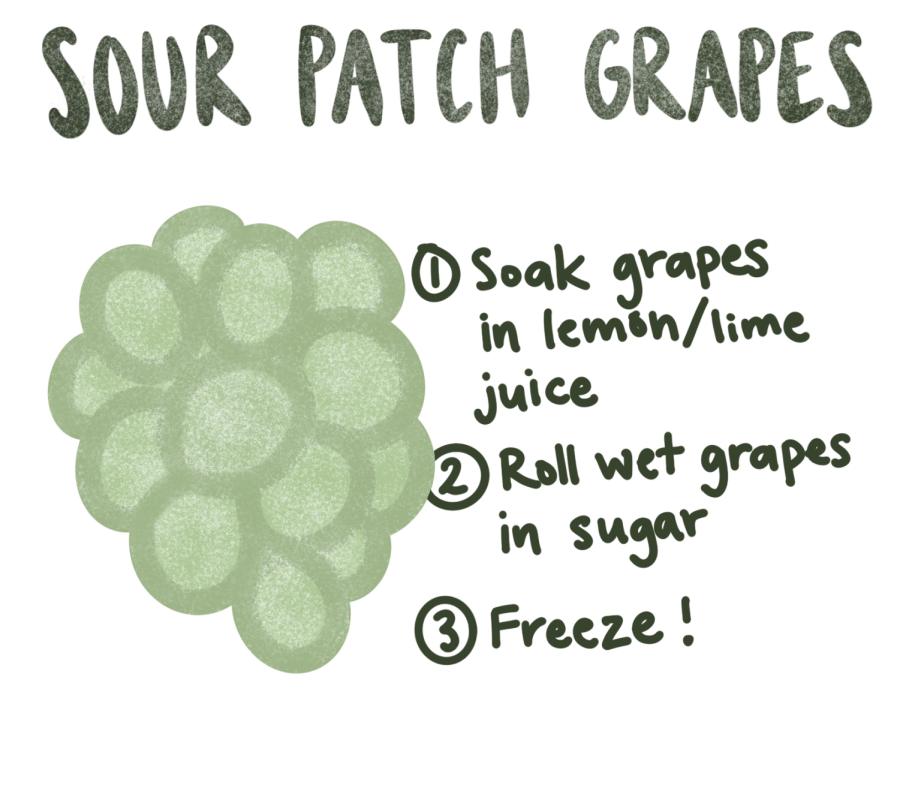 If your summer snack of preference is a handful of frozen fruit from the freezer, consider upgrading to candy frozen grapes. To make, squeeze lemon juice over fresh grapes and roll in sugar while still wet. Freeze and enjoy!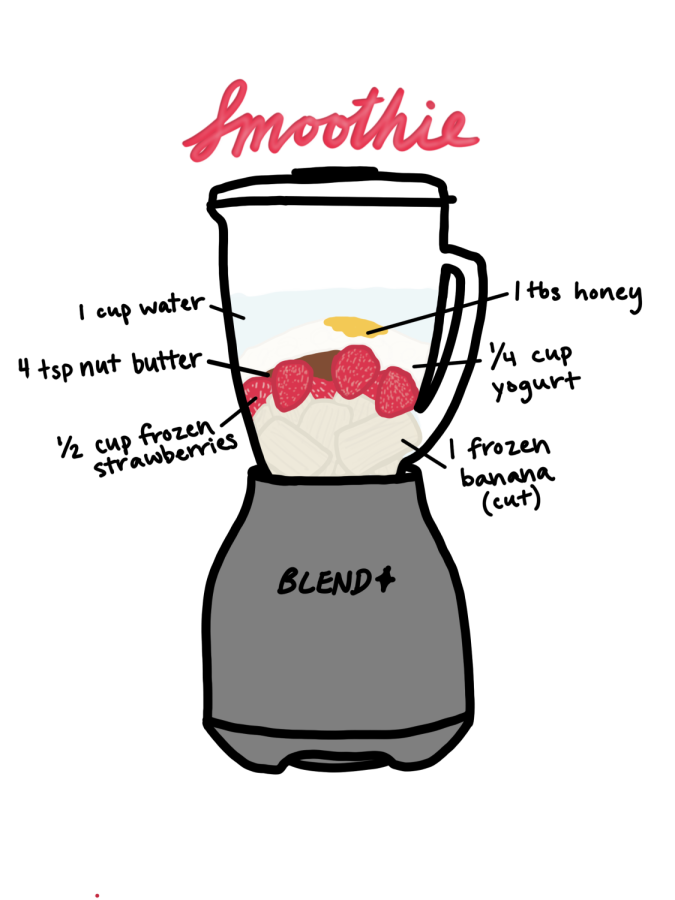 Smoothies are a staple sweet meal or snack that you can make with just a blender and any ingredients from your kitchen. In addition to the energy fruit gives you, adding nut butters and yogurt can make it more filling and make you feel better. To make, add all ingredients (1 cut frozen banana, ½ cup frozen strawberries, ¼ cup plain yogurt, 4 tsp nut butter, 1 tbsp honey, 1 cup water) to a blender and blend until smooth. Season with salt.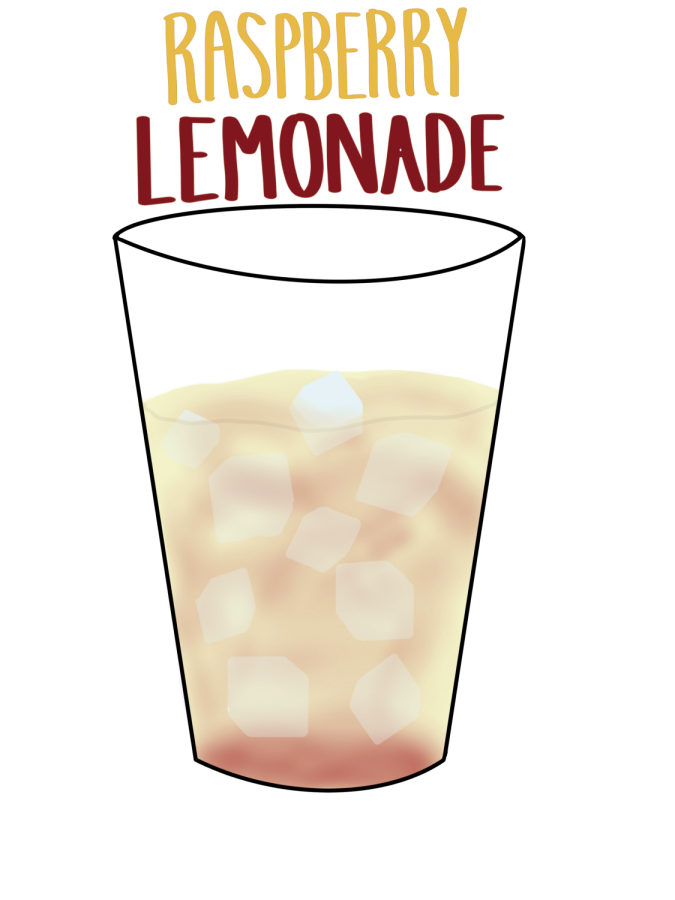 A variation of the most classic summer drink only takes three ingredients and a few minutes of your time. To make raspberry lemonade, blend eight ounces of raspberries and a ½ cup of lemon juice until smooth. Strain the mixture and then stir in 1¼ more cups of lemon juice, five cups of water and one cup of sugar. Enjoy!
About the Contributor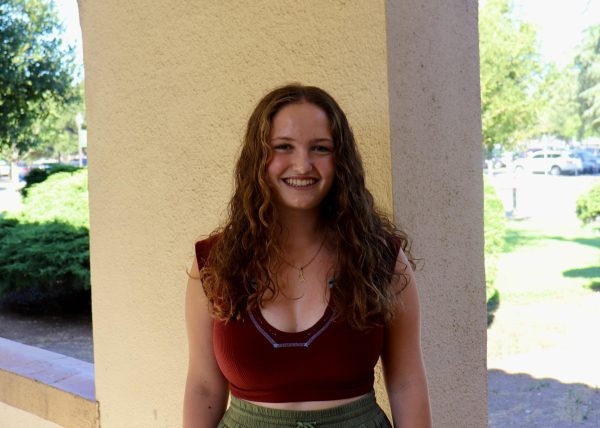 Anika Raffle, Managing Editor
2022-2023 Staff Writer

2023-2024 Managing Editor

I joined C Mag because there are so many creative opportunities when writing and designing articles....